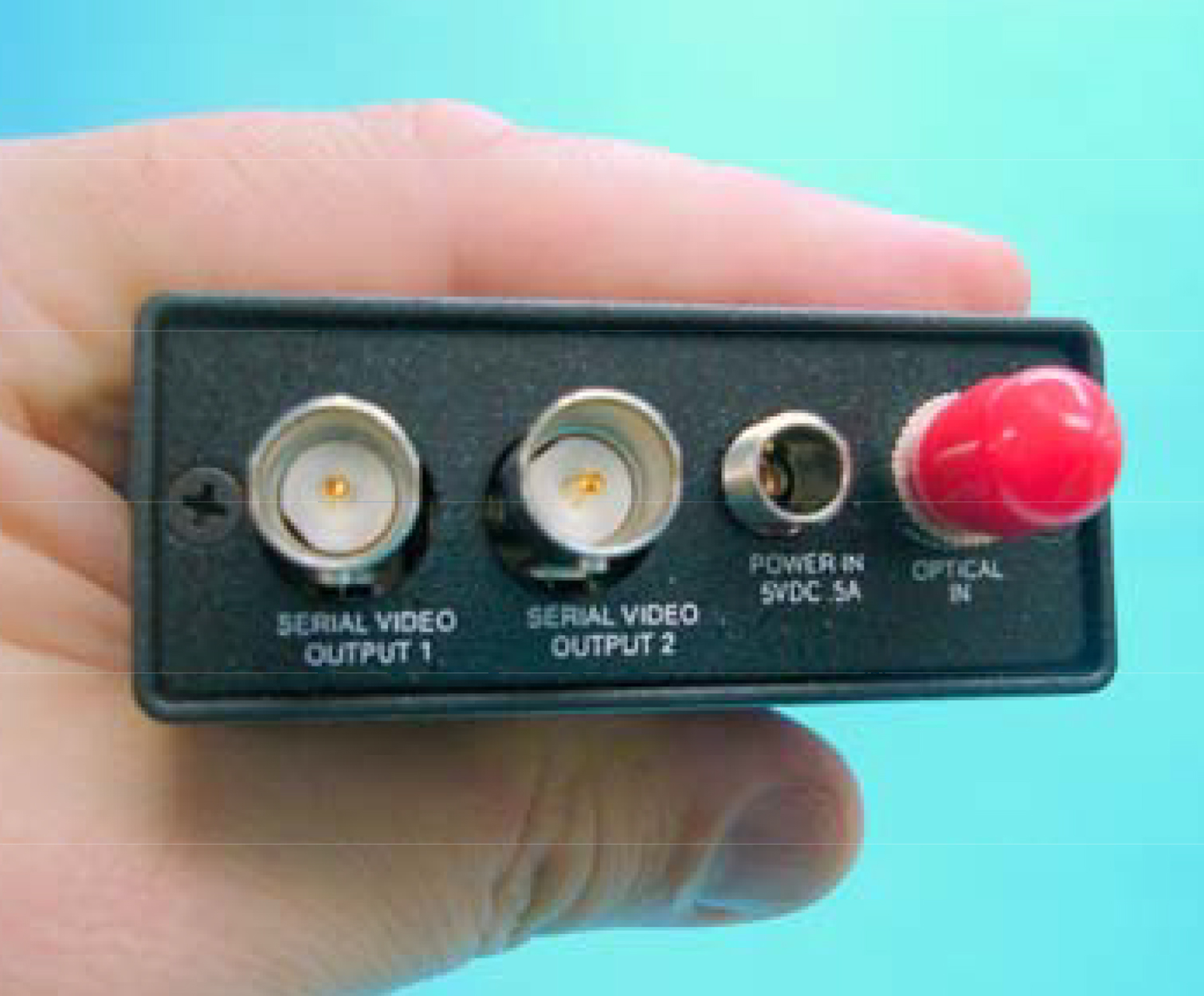 HD-1500/HD-3000
The HD-1500 is an economic solution designed for transmission of SDI and HD-SDI TV signals on single mode fiber optic cable. Perfect for today's professional and broadcast applications. Stand alone or rack card configurations simplify mounting. Applications include video production, video editing, ENG, computer networking and transport links for STL, studio to studio and studio to CATV head end.
An economical solution for the fiber optic transport of 5 Mbps to 1.5 Gbps HDTV signals.
Supports the SMPTE 292M 1.485 Gbps standard.
Supports the SMPTE 259M 270Mbps standard.
Supports the SMPTE 310M 19.4Mbps, M2S or DVB-ASI 270Mbps, SMPTE 344M 540Mbps and SMPTE 305M SDT rates.
Supports embedded audio and data. Audio and data must be embedded externally.
Loop-through Input; Equalized, Re-clocked and Buffered.
Dual Re-clocked Outputs.
Stand-alone unit ideal as a Throw Down for Field Applications.
Rack-mountable with Optional –RM6.
6 Units will mount in 1 Rack-Unit.
Singlemode link distance up to 20KM at 1.485Gbps.
The multimode operation typically more than 200 meters.
Small rugged portable configuration.
Available with ST, LC or FC optical connectors.
Error-free pathological pattern operation.
External Battery operation from 5 to 16 VDC.
Wall-mount power supply included 5 VDC.
More Legacy Products Products