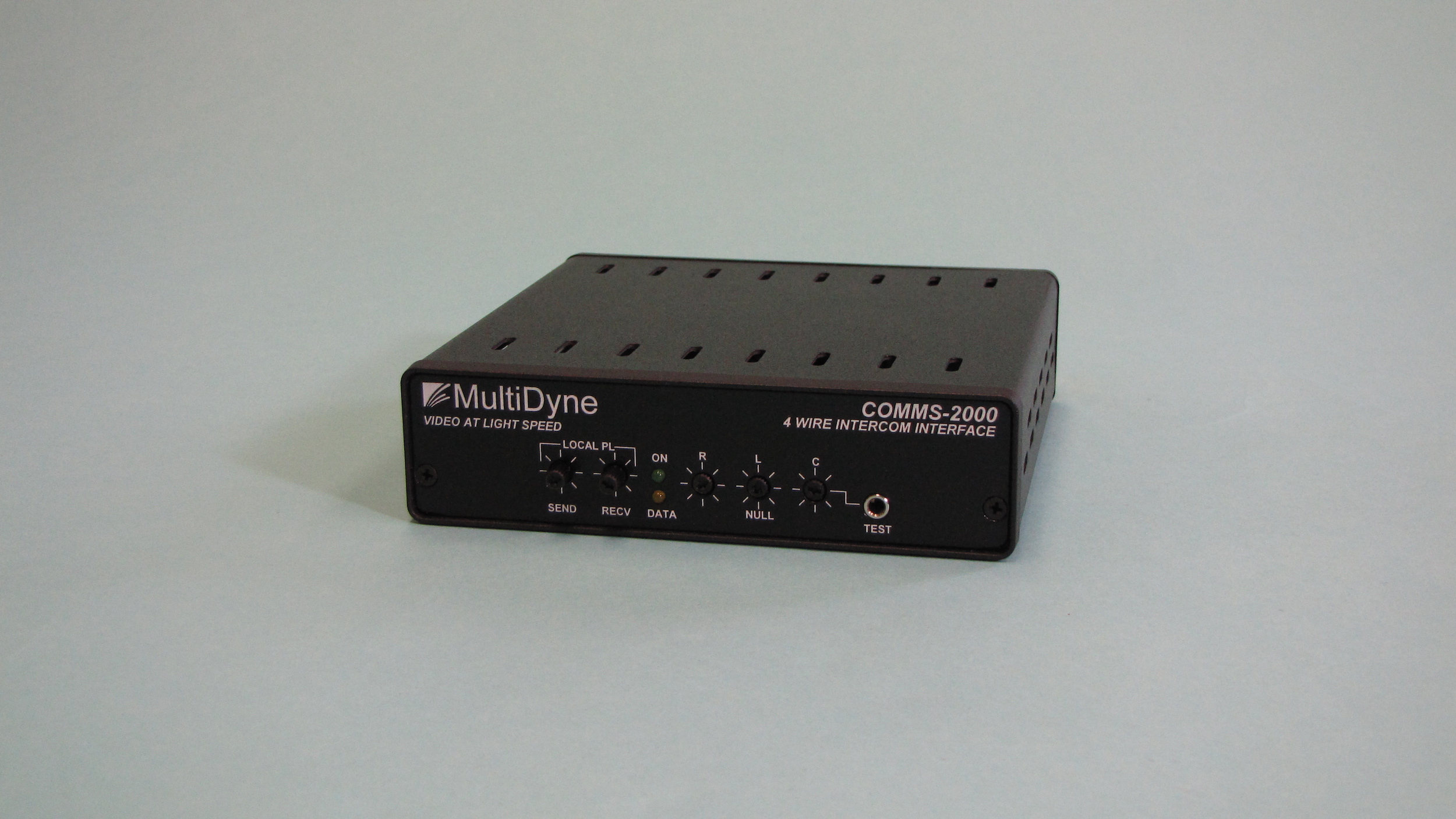 COMMS-2000
High-Quality Party-Line to 4-Wire Audio Conversion.
The COMMS–2000 interface converts a single channel of standard or TW party line 2–wire intercom to four–wire audio, while also converting call signals to RS–422 data (and back). The resulting four-wire audio plus RS–422 data can then be sent to a Clear-Com Matrix port using the HD–3500, DVM–1500, DVM–2500 or the Fiber–Comms fiber transport products. With its excellent hybrid null and wide–range level controls the unit may also be used as a best–quality stand–alone two–to–four–wire converter.
The Comms–2000 low profile and compact size add to its portability. It can easily be mounted on a utility rack shelf and up to three units will fit across in a standard 1–RU rack space. No additional power connection is required, as the COMMS–2000 obtains its DC operating current through the party–line connection on pin 2 of the XLR connector.
Maintains hybrid null with multiple units on a channel
Converts call signals to RS–422 data with selectable baud rate
Operate intercom & call signal over fiber with the MultiDyne Fiber-Comms, HD–3500, DVM–1500 & DVM–2500 links
Clear-Com and RTS® compatible
Built-in test tone and jack for nulling
Mode Data status LED
Powered by intercom line
Connects with standard XLR's and RJ–45 or DB–15
A rugged, compact package can fit up to three across on standard 1–RU panel