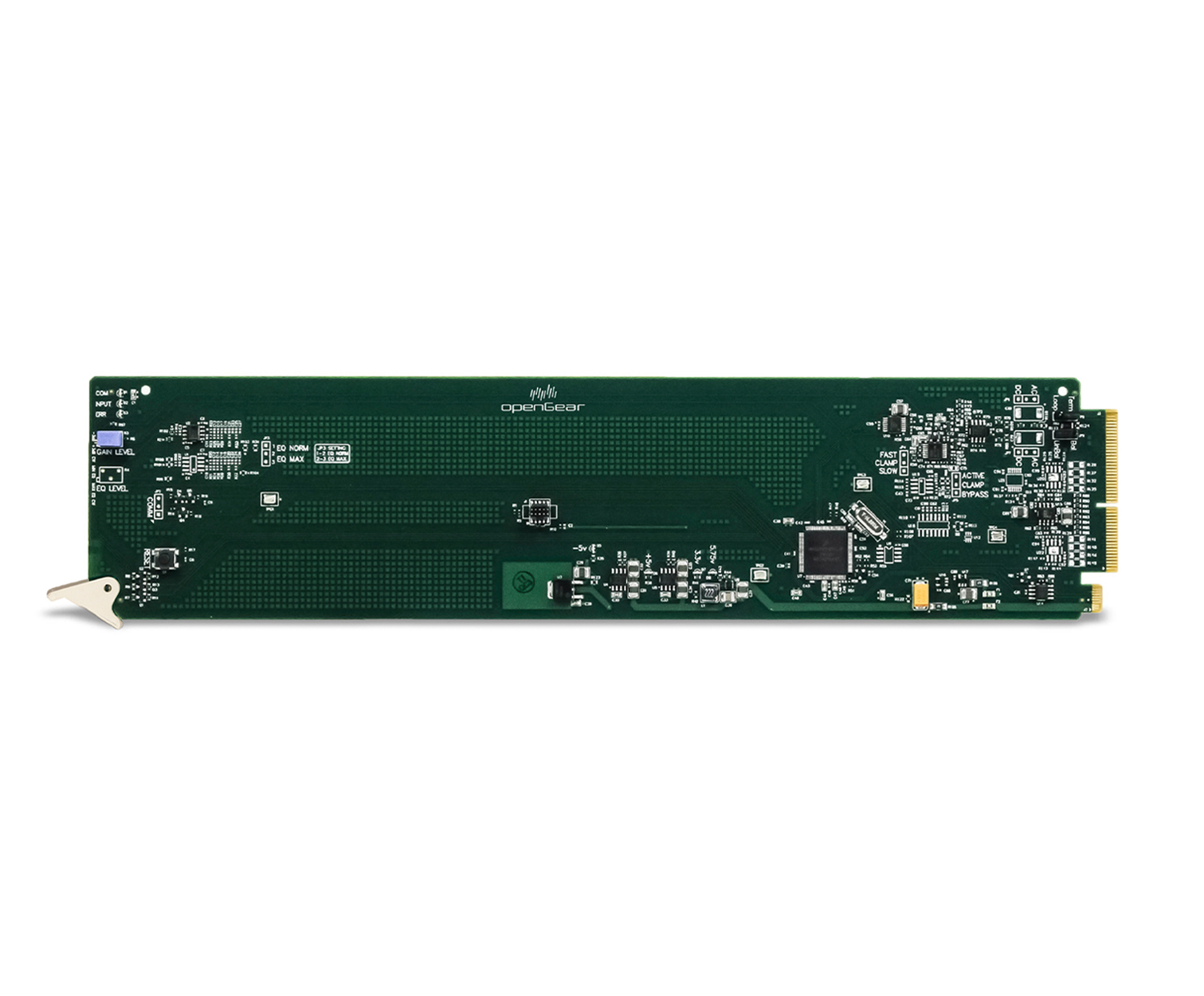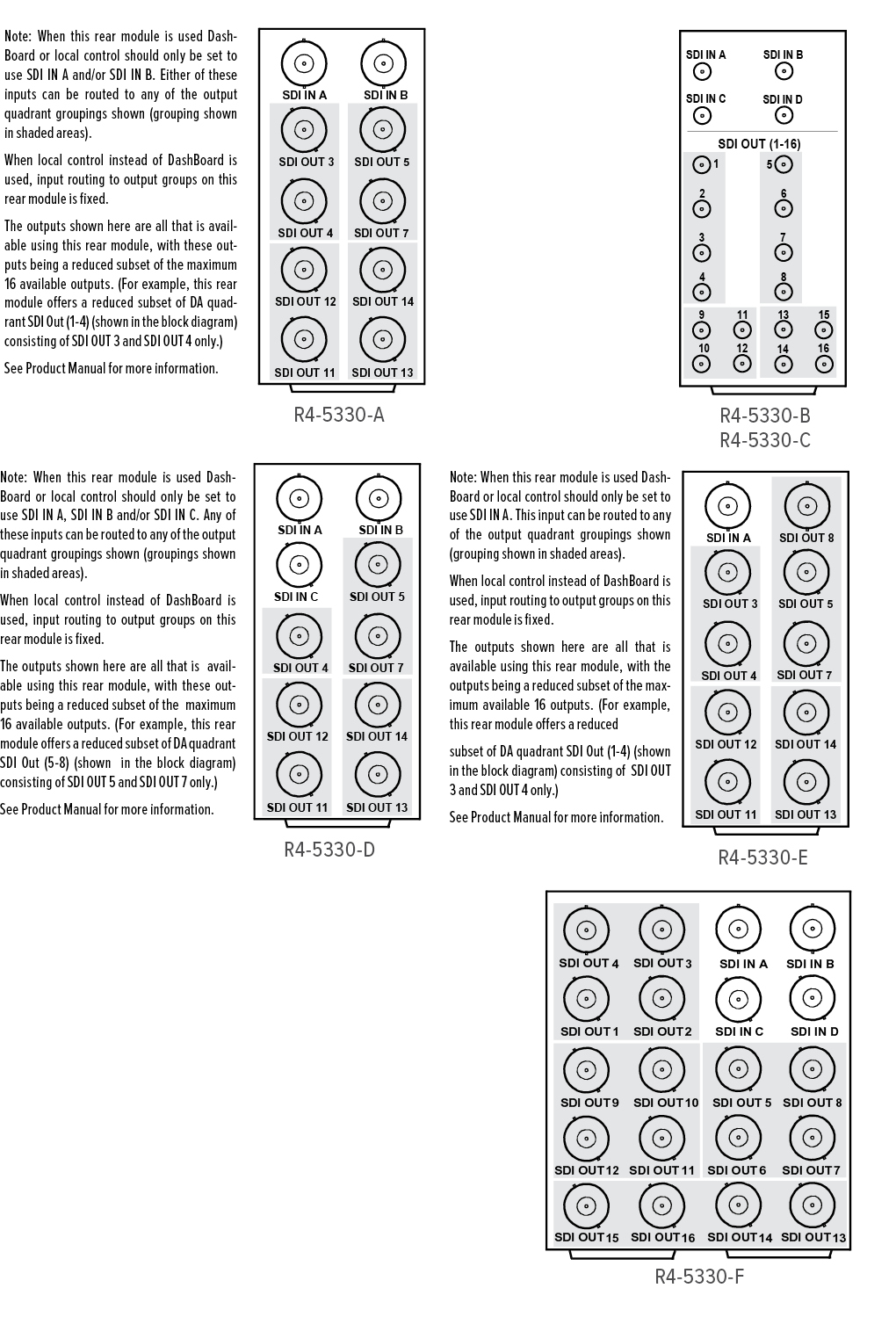 OG-5330
Supports four input channels which can be crosspoint-routed to any of 16DA outputs
The OG–5330-DDA-Quad 3G 3G/HD/SD Quad-Channel Multi-Rate DA with x4 Output Crosspoint (Non-Reclocking) supports four input channels which can be crosspoint-routed to any of 16 DA outputs. OG–5330-DDA-Quad 3G is multi-rate, and supports SDI and ASI/DVB on all inputs and outputs with non-inverting outputs. The quad-input capacity provides a one-card solution for distribution of 4K quadrant-division content over 3G/HD/SD-SDI interfaces.
The extremely flexible crosspoint (which is user-configurable via DashBoard™ GUI remote control) allows quad 1x4, dual 1x8, single 1x16 and other routing possibilities (such as dual 1x4 plus a single 1x8). Any of the four input channels can be distributed or duplicated across four groups of 1x4 DAs, and any of the four inputs can be set to use an alternate failover input upon loss of signal.
Excellent receive performance allows receive EQ for up to 120m 3G and 160m HD cable length (1694A). Card edge and DashBoard™ remote status monitoring indicates input lock for each input channel. Up to 10 of the OG–5330-DDA-Quad 3G cards can be installed in a frame to provide 40 channels of input, with distribution to up to 160 outputs.
Full user DashBoard™ or Remote Control Panel remote control allows full status and control access locally or across a standard Ethernet network.
Full support of 3G/HD/SD-SDI and ASI/DVB
Full support of 3G/HD/SD-SDI and ASI/DVB
Reclocking can be enabled or disabled for each input channel
One-card solution for distribution of 4K quadrant-division content over 3G/HD/SD-SDI interfaces
Excellent receive performance – EQ allows 1694A cable lengths up to 120m (3G) / 160m (HD) / 400m (SD)
Flexible output crosspoint allows card to function as quad-channel 1x4, dual-channel 1x8, or single-channel 1x16 reclocking DA
Failsafe mode automatically switches to selected secondary input on loss of primary input
Input data rate auto-detection for all industry-standard data rates
All outputs are non-inverting – ASI can be outputted on any output
Card edge and DashBoard™ status and individual input lock indicators