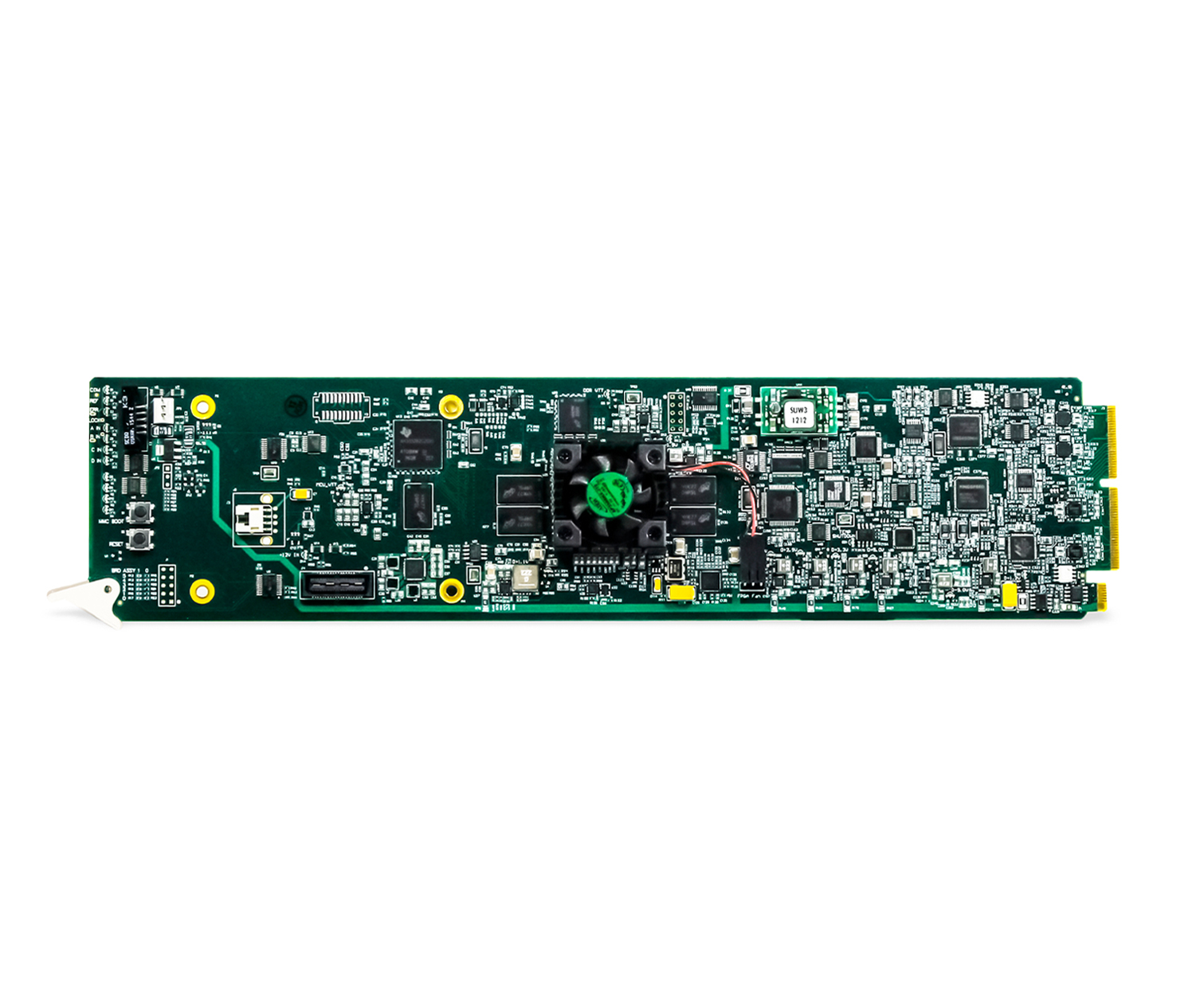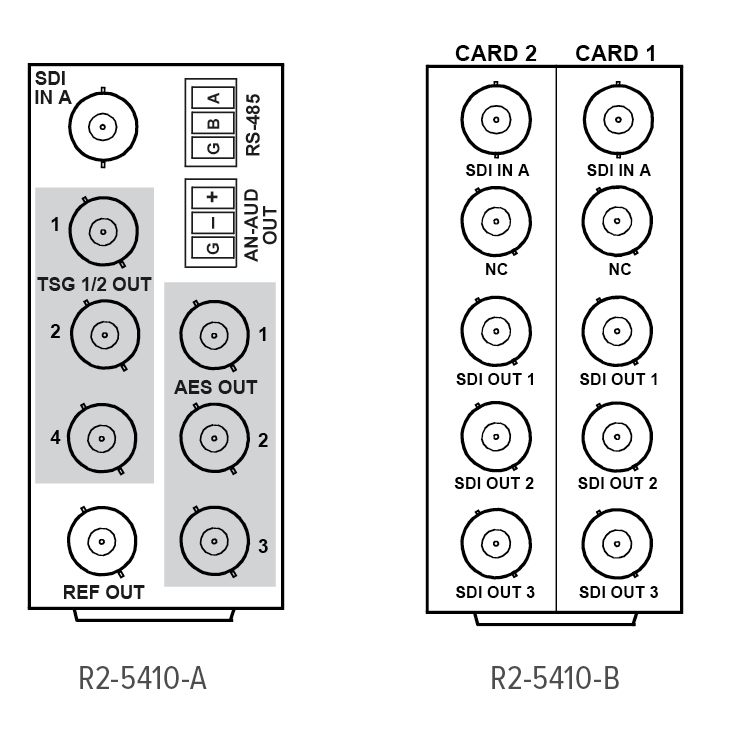 OG-5410-2TSG
3G/HD/SD-SDI Dual Test Signal Generator with Moving Box Active Signal Indication & Bi-Level/Tri-Level Sync Out
The MultiDyne OG-5410-2TSG 3G/HD/SD-SDI Dual Test Signal Generator with Moving Box Active Signal Indication and Bi-Level/Tri-Level Sync Out offers an easy to use, economical solution to providing comprehensive test signal packages to ensure validity of downstream baseband SDI systems. The OG-5410-2TSG is an unprecedented first in the high-density openGear® based card form factor. Two independent generator blocks can be set to offer dual test packages which can be simultaneously outputted or selectively fed to a single downstream path via a 2x4 output crosspoint.
The OG-5410-2TSG also provides AES and analog audio test tones (both using 24-bit data), and also provides waveform-based test data over its CVBS video output. A moving-box insertion can be enabled to serve as a dynamic raster confidence check. The OG-5410-2TSG can use either of two frame references to provide an output that's synchronous with house ref, or use its internal ref timing to generate its own ref. An analog video output offers SD black burst or HD tri-level reference output, line 21 CEA 608 closed-captioning and VITC waveform TC outputs. Audio LTC test sequences are available over embedded, AES, and analog audio as well as via an RS-485 serial port. A user ID/trouble slate graphic file can be uploaded to the card, which in turn can be automatically inserted in active video.
Preset save/load allows saving custom card settings while allowing one-button revert to factory settings. Layered presets allow invoking changes related only to a specific area of concern while not changing any other settings or aspects. Full user DashBoard™ allows full status and control access locally or across a standard Ethernet network. GPIO allows direct input routing control and status monitoring.
Comprehensive test signal generation for SDI/analog video and baseband discrete audio in an easily integrated openGear® card
Easy to use, intuitive, flexible, and far more economical than typical bench equipment
Fully-independent dual generator blocks offer simultaneous output of user-configured test packages, or instant user selection between generators via output crosspoint
Moving-box/motion insertion enable serves as an easy to use dynamic raster confidence check SDI import allows insertion of user static raster/patterns as an alternative addition to standard test pattern outputs
DID/SDID authoring allows custom payloads to be written to specific DID/SDID locations as test packets for downstream systems
Full suite of output interfaces – SDI, CVBS, AES and analog audio
Convenient RS-485 LTC output works with legacy systems and checks bi-phase LTC/SMPTE 12 correlation in mixed systems
Low-power/high-density design – less than 18 Watts per card
Remote control/monitoring via Dashboard™ software