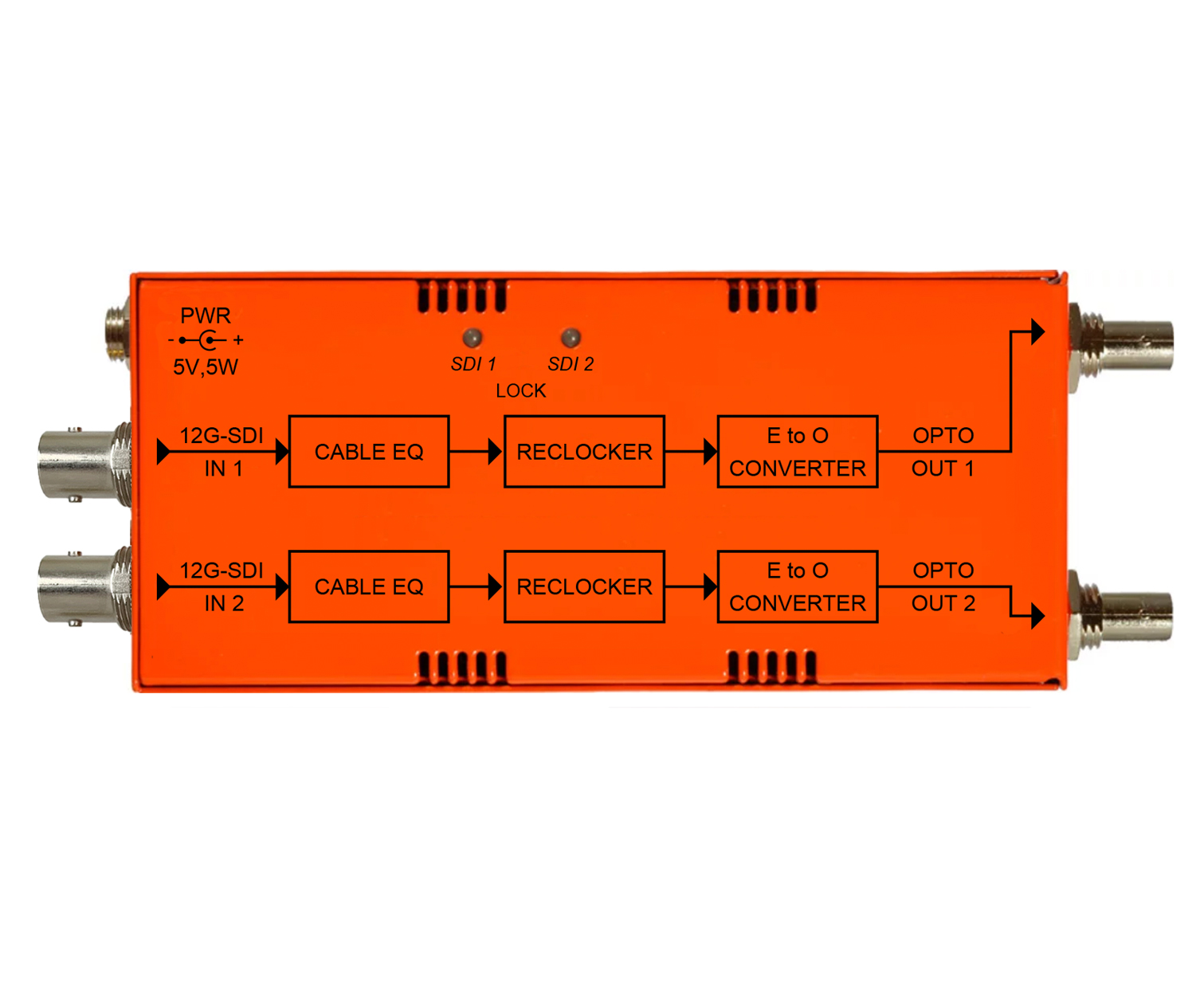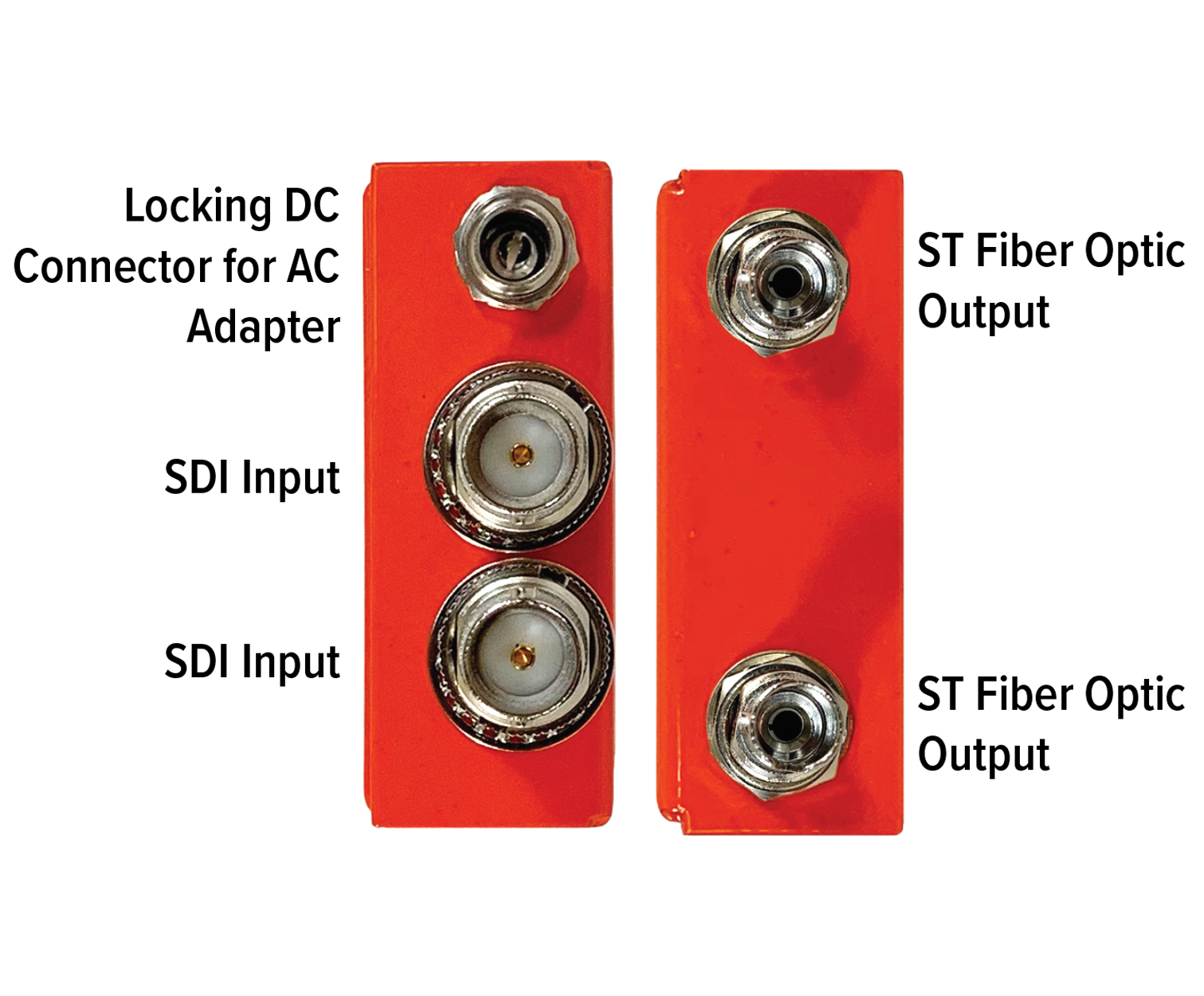 NBX-2TX-12G-ST
12G/6G/3G/HD/SD-SDI Dual Fiber Optic Transmitter with ST Connectors
The NBX-2TX-12G-ST from MultiDyne provides a cost-effective miniature solution to transmit two 12G/6G/3G/HD/SD-SDI signals over single-mode fiber optic cable using ST connectors at distances up to 10km.
The unit accepts two SDI signals on 75 Ohm BNC connectors and provides one optical output of each signal on an ST connector over single-mode fiber optic cable with a 1310 nm wavelength.
The NBX-2TX-12G-ST provides reclocking on both of the incoming SDI signals on the BNC connectors.
Dual-color LED indicators to provide a GREEN status indication to show that the reclockers are locked to valid SDI signals or a RED status indication to show valid SDI signals are not present at the inputs.
Power to the NBX-2TX-12G-ST is provided by an external AC Adapter with a locking DC connector supplied with the module.
Features
Excellent Value
Compact Size
Rugged Steel Enclosure
Highest of Quality Components
Applications
Live Broadcast
Arenas and Stadiums
Shared Control Rooms
Campus Facilities
More NanoBriX Series Products