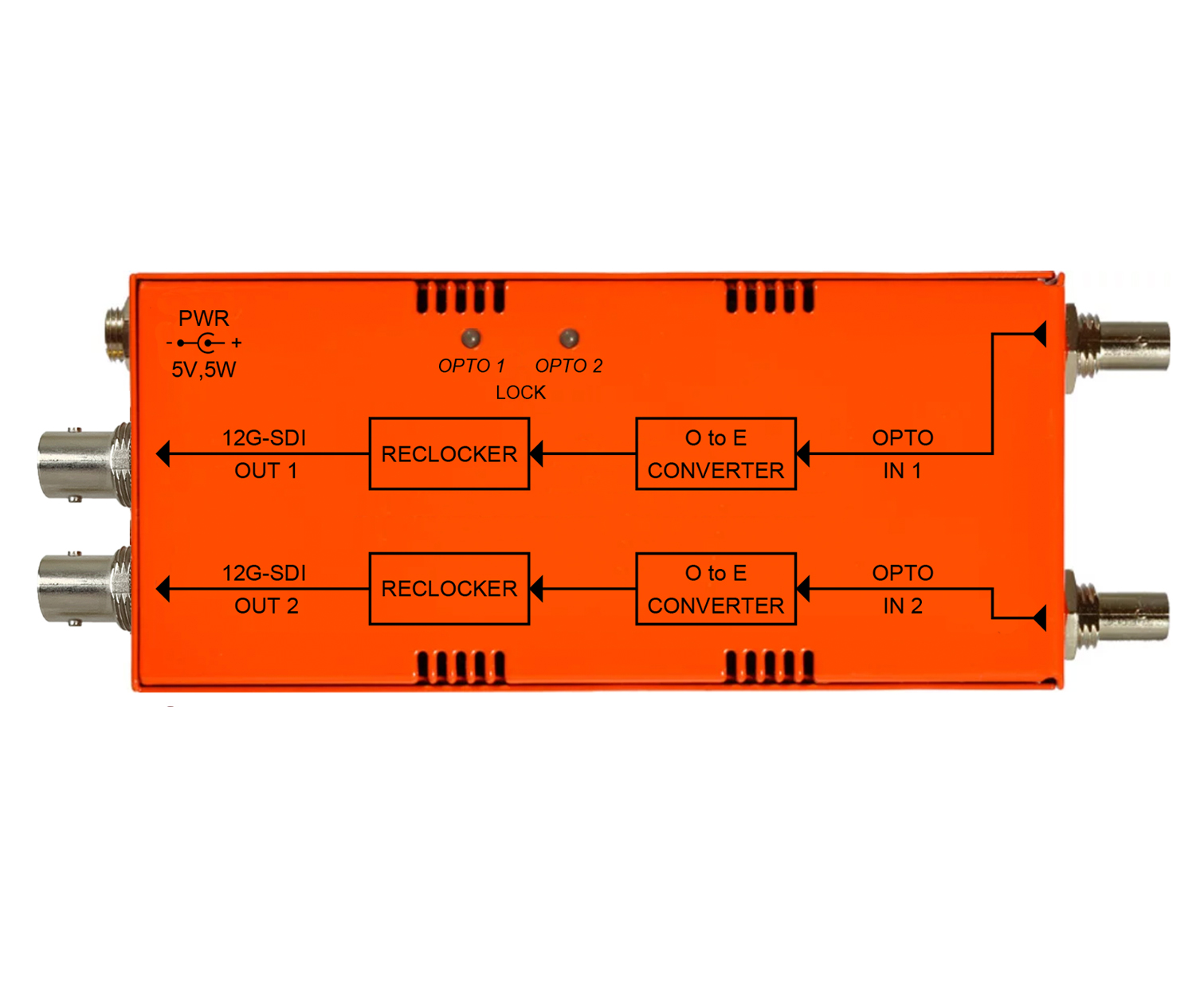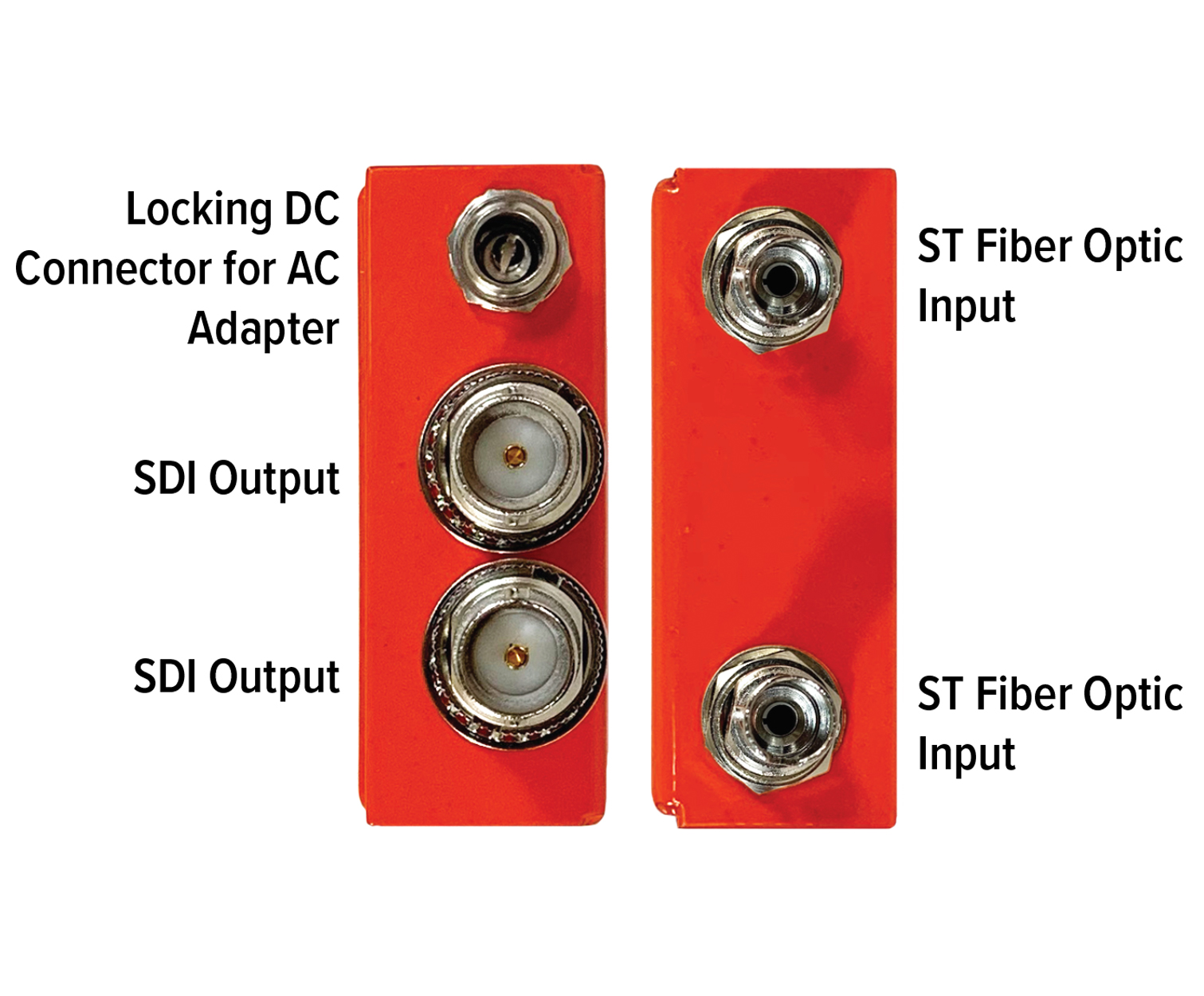 NBX-2RX-12G-ST
12G/6G/3G/HD/SD-SDI Dual Fiber Optic Receiver with ST Connectors
The NBX-2RX-12G-ST from MultiDyne provides a cost-effective miniature solution to receive two 12G/6G/3G/HD/SD-SDI signals over single-mode fiber optic cable using ST connectors at distances up to 10km.
The NBX-2RX-12G-ST provides two SDI fiber optic inputs on ST connectors with a wavelength range of 1270 nm to 1610 nm and offers one output of each SDI signal on a 75 Ohm BNC connector.
The NBX-2RX-12G-ST provides reclocking on both of the outgoing SDI signals on the BNC connectors.
Dual Color LED indicators provide a GREEN status indication to show that the reclockers are locked to valid SDI signals or a RED status indication to show a valid SDI signal is not present.
Power to the NBX-2RX-12G-ST is provided by an external AC Adapter with a locking DC connector supplied with the module.
Features
Excellent Value
Compact Size
Rugged Steel Enclosure
Highest of Quality Components
Applications
Live Broadcast
Arenas and Stadiums
Shared Control Rooms
Campus Facilities