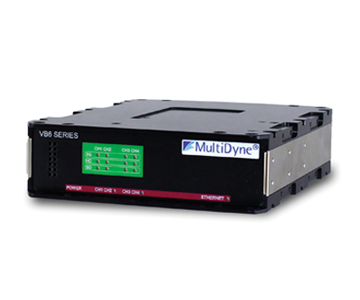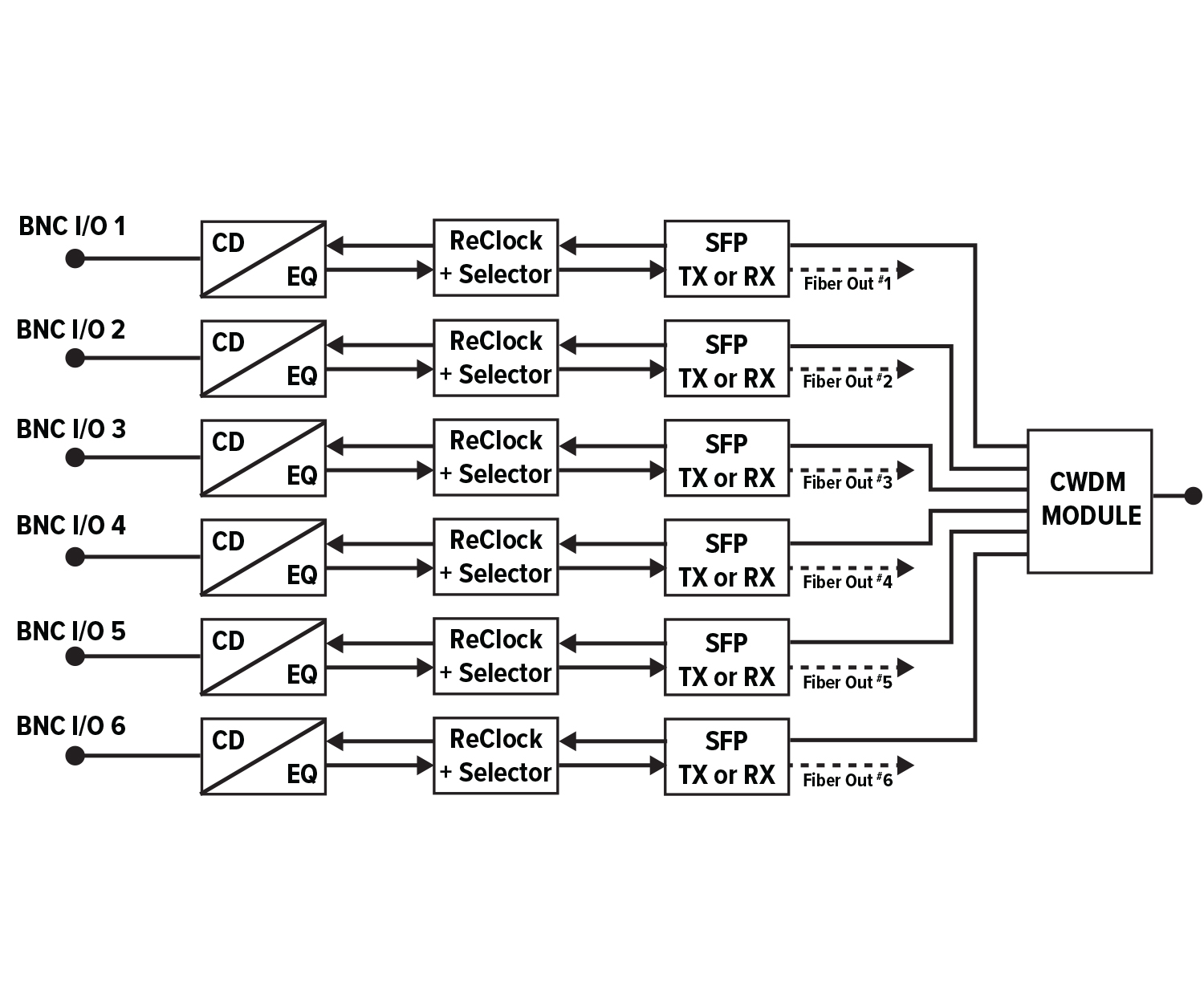 VB-3811
3G-SDI Video Transport for Up to 18 Over One Fiber
The VB-3811 is part of the versatile LightBrix line of compact, rugged fiber transport products designed for OB operators and anyone who needs to trunk multiple uncompressed SDI signals over fiber. Never before has a multi-channel SDI-over-fiber system been so easy to use and so portable. In just one RU, you can transport up to 18 SDI signals up to 3Gbps without compression over one single-mode fiber. The VB-3811 features LED's to indicate signal presence and optical link status.
When fibers are at a premium, the VB-3811's integrated CWDM passive optical multiplexer gets those signals onto just one fiber. By Integrating the CWDM we eliminate the need for external patching. The VB-3811 can be factory-configured for 4 to 18 signals in one direction, or any combination to TX and RX to adapt to any signal requirement.
The VB-3811 can be used as a stand-alone device or mounted in a 1RU unit. Whether you are optimizing your fibers within a permanent campus or studio infrastructure, linking an "A" and "B" OB unit together or getting the most out of available fibers at the stadium, we have you covered.
The VB-3811 provides the easiest, most portable and most cost-efficient way to move more full bandwidth HD-SDI video over distances up to 10km on fewer fibers.
Applications
Sports Broadcasting
Shared control rooms
Remote studios/STL's
Tele-Medicine
Distance learning
Corporate A/V

Taking advantage of stadium and campus fiber infrastructures