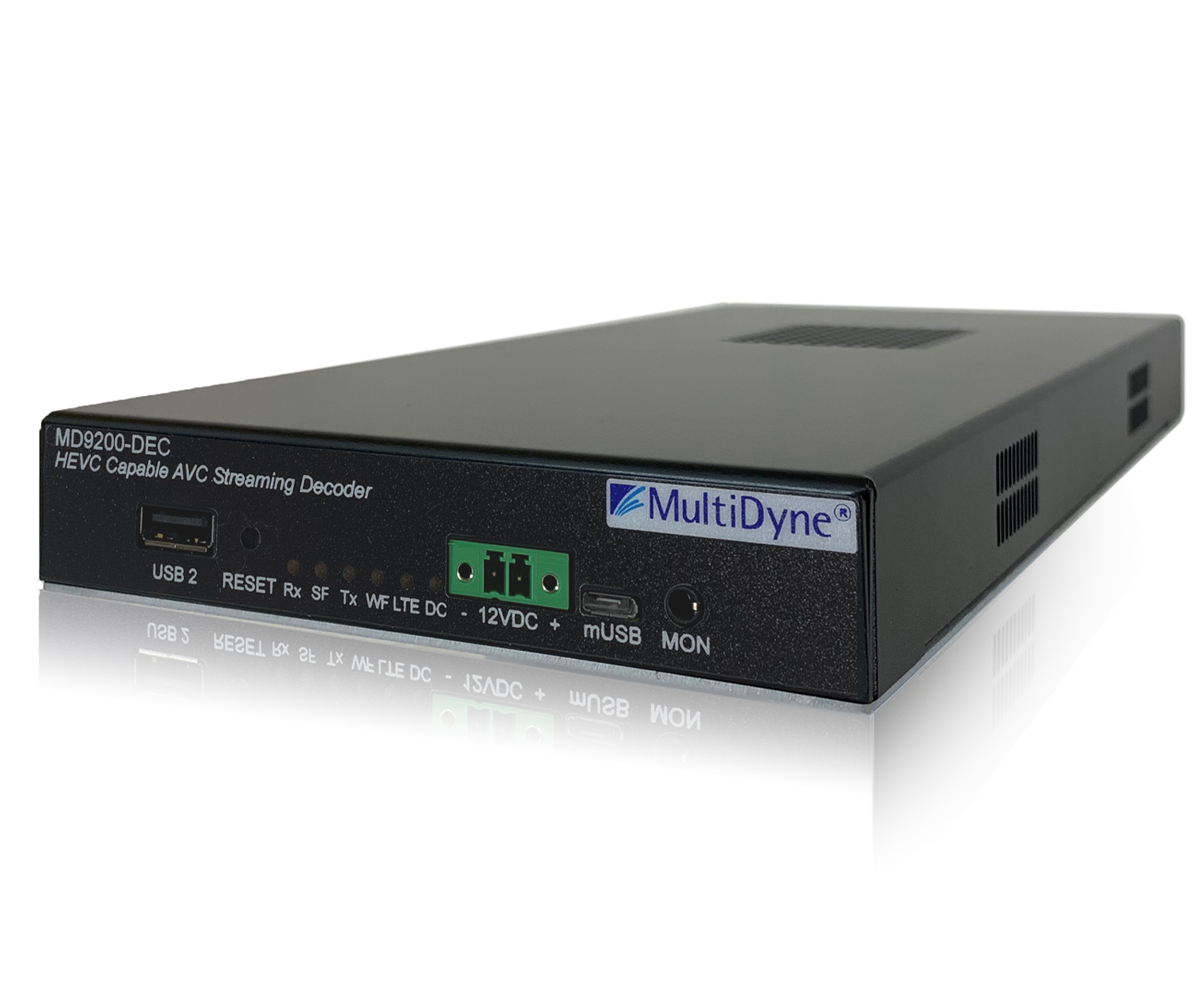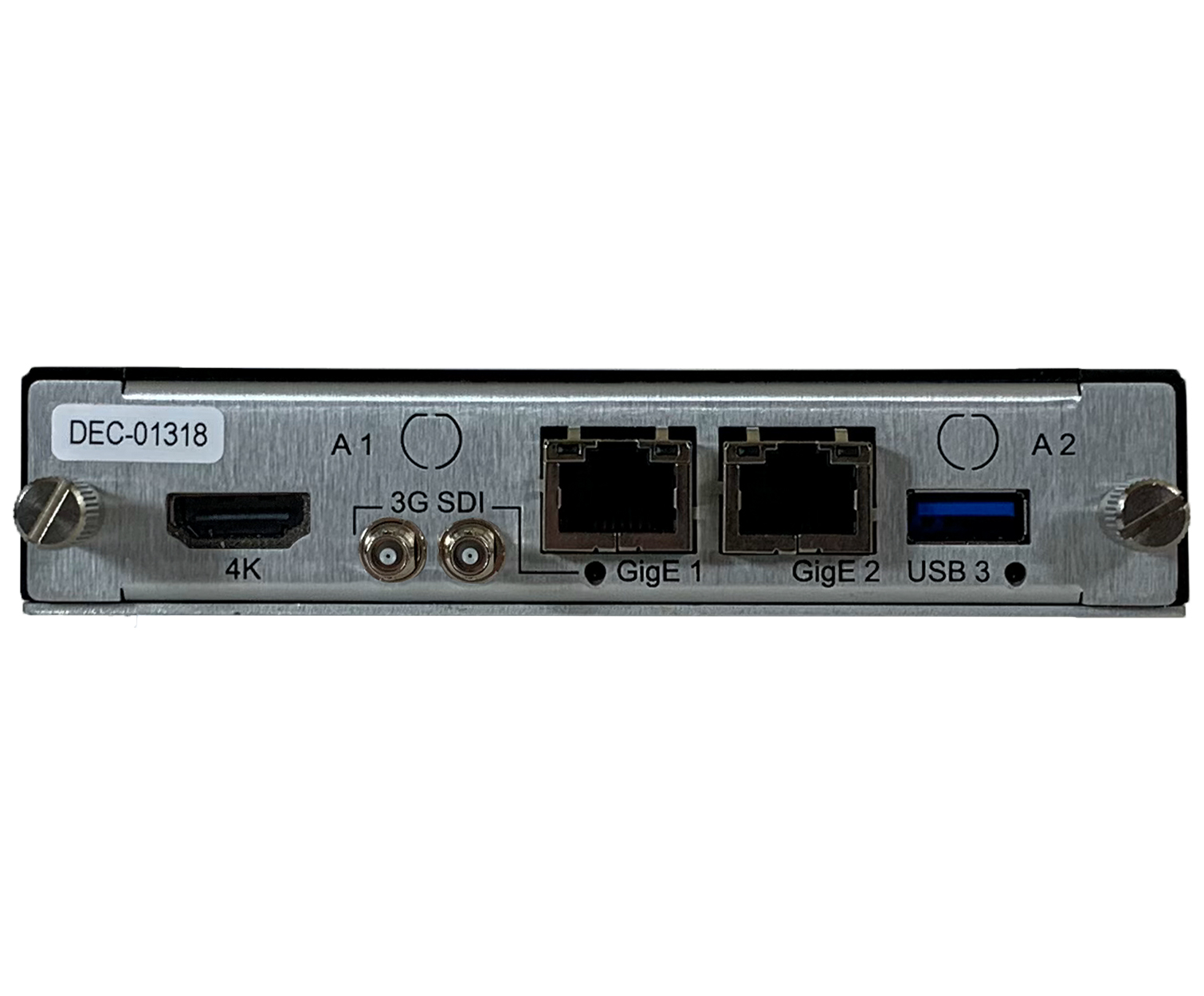 MD9200-DEC
Stand-Alone OTT Streaming Media Decoder
The MD9200-DEC is an industry-leading live OTT streaming media decoder that supports Ultra High Definition (UHD) 2160P HEVC1, 1080P AVC, and 1080i MPEG2.
IP streaming protocol support includes source-specific UDP/RTP with IGMP v3, SRT, Zixi, RTMP, RTSP, HLS, DASH, TCP with file capture and playback from disk. Network Protocol Translation provides input to output translation from one protocol to the other.
Boasting two independent Gigabit Ethernet ports, the MD9200-DEC is ideal for use across private and public networks. Network security is a priority at MultiDyne. All MultiDyne devices include the latest network security patches, HTTPS web server plus user options to disable SSH, SAMBA and PING. OpenVPN is included and can be used without the need for an optional VPN appliance. MultiDyne offers ongoing patches that include network security updates with new firmware features included for a modestly priced SLA2.
The MD9200-DEC is designed for broadcast and professional decoding. The video interfaces include two mirrored 3G HD-SDI outputs on HDBNC and one HDMI 1.4 output. Optimized to decode very high bit-rate 2160P Ultra High Definition (UHD) bitstreams, the MD9200-DEC decodes 1080P AVC (H264), 1080i MPEG 2 with optional support for 2160P HEVC (H.265). Ancillary data support for closed captions with OSD open captions and SDI embedding is a standard feature.
Audio decode support for up to four PIDs or 8-channels. Audio CODEC support includes MPEG Layer 1/2/3, AAC-LC/HE with optional Dolby Digital decode with pass-through to HDMI and HD-SDI embedding.
Managing and monitoring the MD9200-DEC is facilitated via the Web Server, SNMP and REST APIs.