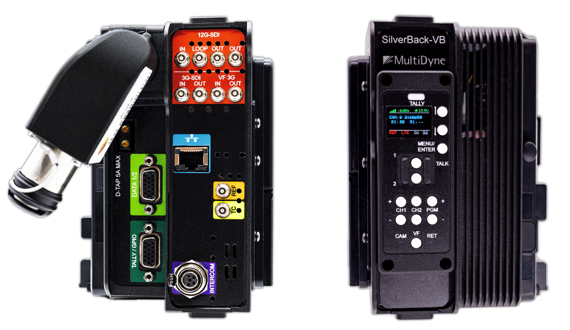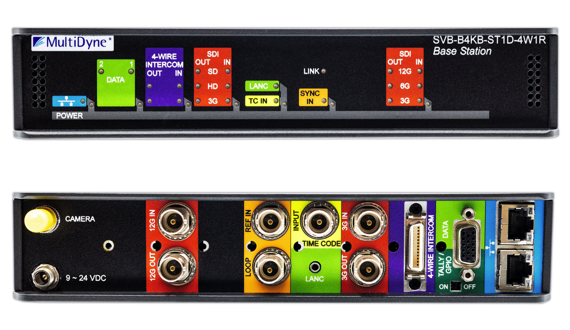 SilverBack-VB
Multipurpose Your 12G / 4K & HD / 3G Cameras
The SilverBack-VB system has been engineered to bring a lower cost and smaller footprint solution to a wider range of camera platforms and applications. The SilverBack-VB provides a robust, full bandwidth fiber optic link between any 12G 4K or HD camera and your truck, control room, or "video village" position. The system puts all of the signals needed for multicamera 4K/UHDTV production onto a single tactical or SMPTE hybrid fiber cable, ensuring robust, trouble-free connectivity on any studio or remote production.
The system can transport up to one 12G-SDI and one 3G-SDI signal bi-directionally between the camera and Base Station. Full camera control is provided by the camera manufacturer's control panel via serial or a 10/100/GigE Ethernet path. Genlock, Intercom, Tally and GPIO are also provided. Pair with the JUICE-48 power supply and operate on a hybrid cable and provide power to the camera or use lightweight, robust tactical fiber and power the camera locally for the lowest cost solution.
New Small Footprint Base Station
The Silver-back-VB system uses a 1RU half rack width enclosure reducing rack space requirements and shipping costs for flypacks and rentals. Status LEDs on the front panel provide peace of mind that signals are flowing.