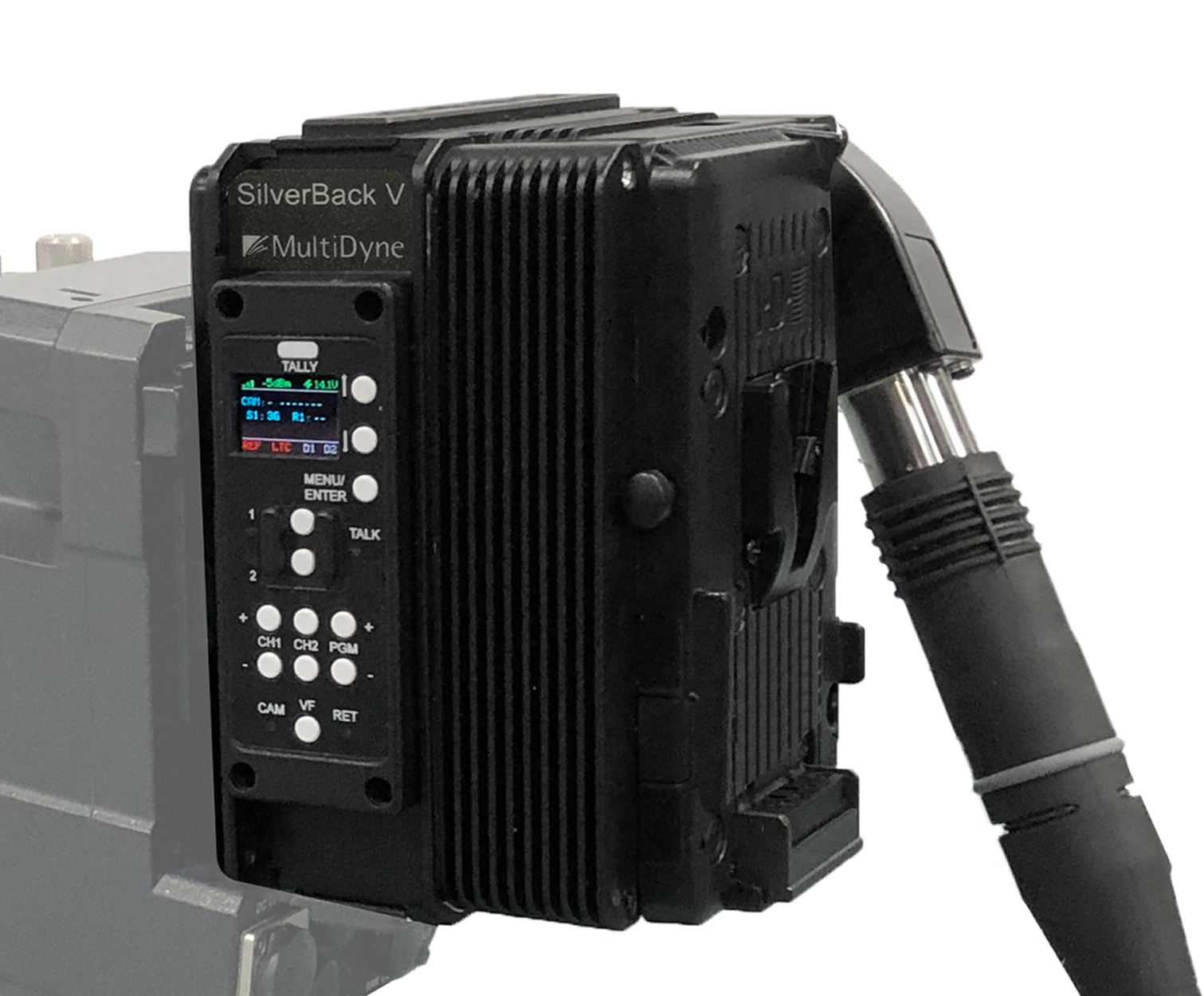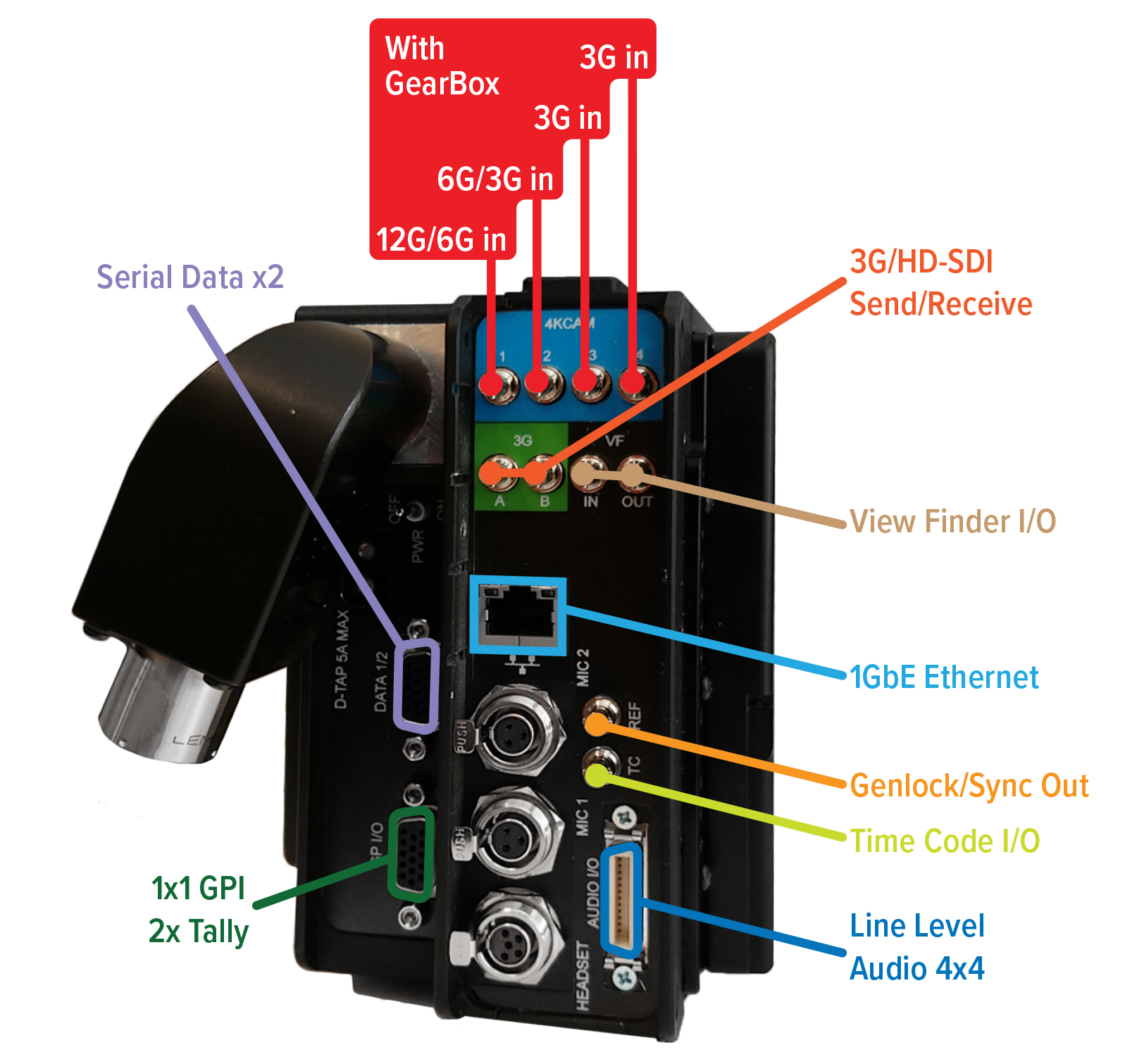 SilverBack V
Convert any 12G, Dual-Link or Quad-Link 4K camcorder to a "4K Live" camera, connected to the base station with a single fiber cable.
Multipurpose Your 12G, 4K Camera
The SilverBack V provides a robust, full bandwidth fiber optic link between any 12G, Quad-Link or Dual-Link 4K camera and your truck, control room, or "video village" position. The system puts all of the signals needed for multi-camera 4K/UHDTV production onto a single tactical or SMPTE hybrid fiber cable, ensuring robust, trouble-free connectivity on any studio or remote production.
The fiber camera adapter can transport up to one 12G-SDI, two 6G-SDI, or four 3G-SDI signal paths from the camera to the Base Station, and one return path the other way. Full camera control is provided by the camera manufacturer's control panel via serial or a 10/100/GigE Ethernet path. Genlock, intercom, tally, and audio paths are also provided. Operate on a hybrid cable and provide power to the camera or use lightweight, robust tactical fiber and power the camera locally.
Integrated Camera Unit
The compact SilverBack V camera unit mounts to any 12G, Dual-Link, or Quad-Link 4K camera seamlessly, with no angles or sharp corners. The LCD display shows status and controls and is easy for the operator to see, but not intrusive.
When equipped with the integrated "Juice" option, no external power supplies are required; the rear battery plate can be used for back-up power.
Next Generation Base Station
The SilverBack V Base Station is a standard 2RU enclosure with LED status indicators for each signal, as well as a color LCD screen that intuitively displays system status and general health. The base station is available in single and dual-channel configurations. The unit also provides support for two standard widths (2 slots) openGear rear modules that can handle up to four cards.
MultiDyne Innovation
The SilverBack V's system design is modular so a system can be built with various types, amounts, and directions of I/O's. The SilverBack V incorporates the proven connectivity solutions of MultiDyne's decades of experience outfitting production environments for OB vans and production control rooms to create a finely tuned solution for 4K/UHDTV multi-camera production.