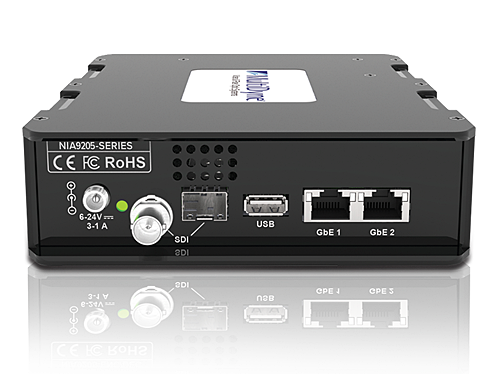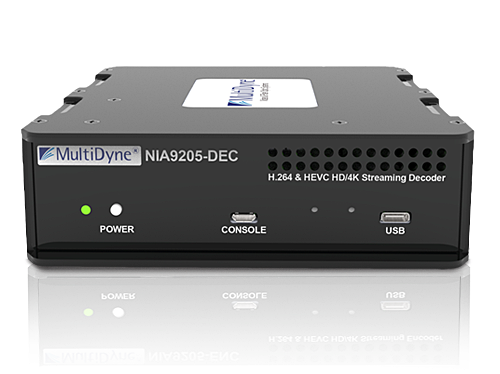 Niagara NIA9205-DEC
MultiDyne's NIA9205-DEC decoder is a reliable, high-performance solution for the decoding and transport of HD and UHD 4K video and audio signals for Internet streaming and broadcast applications.
HEVC and AVC 4:2:0 8/10-bit decoding, coupled with SRT or RIST Transport and Error correction, helps to maintain broadcast quality transport for a wide range of interoperability over nearly any IP network, including wireless networks and the Internet.
The NIA9205-DEC is MultiDyne's next generation professional line of advanced video decoders; a line of compact, powerful and cost-effective products designed for real-time decoding for Internet streaming and broadcast monitoring applications.
Niagara's advanced video transport couples broadcast and networking standards with patented error correction to take advantage of the inherent flexibility of IP and the Internet, providing Internet content providers an efficient, affordable and scalable solution for professional quality video over nearly any IP network.
The NIA9205-DEC provides HEVC and MPEG4-AVC video decompression, up to 2160p50/60 10-bit 4:2:0, along with support for up to 8 audio channels, multicasting, and multi-unicasting to allow cost-effective audio/video broadcast solutions.
More Niagara Series Products