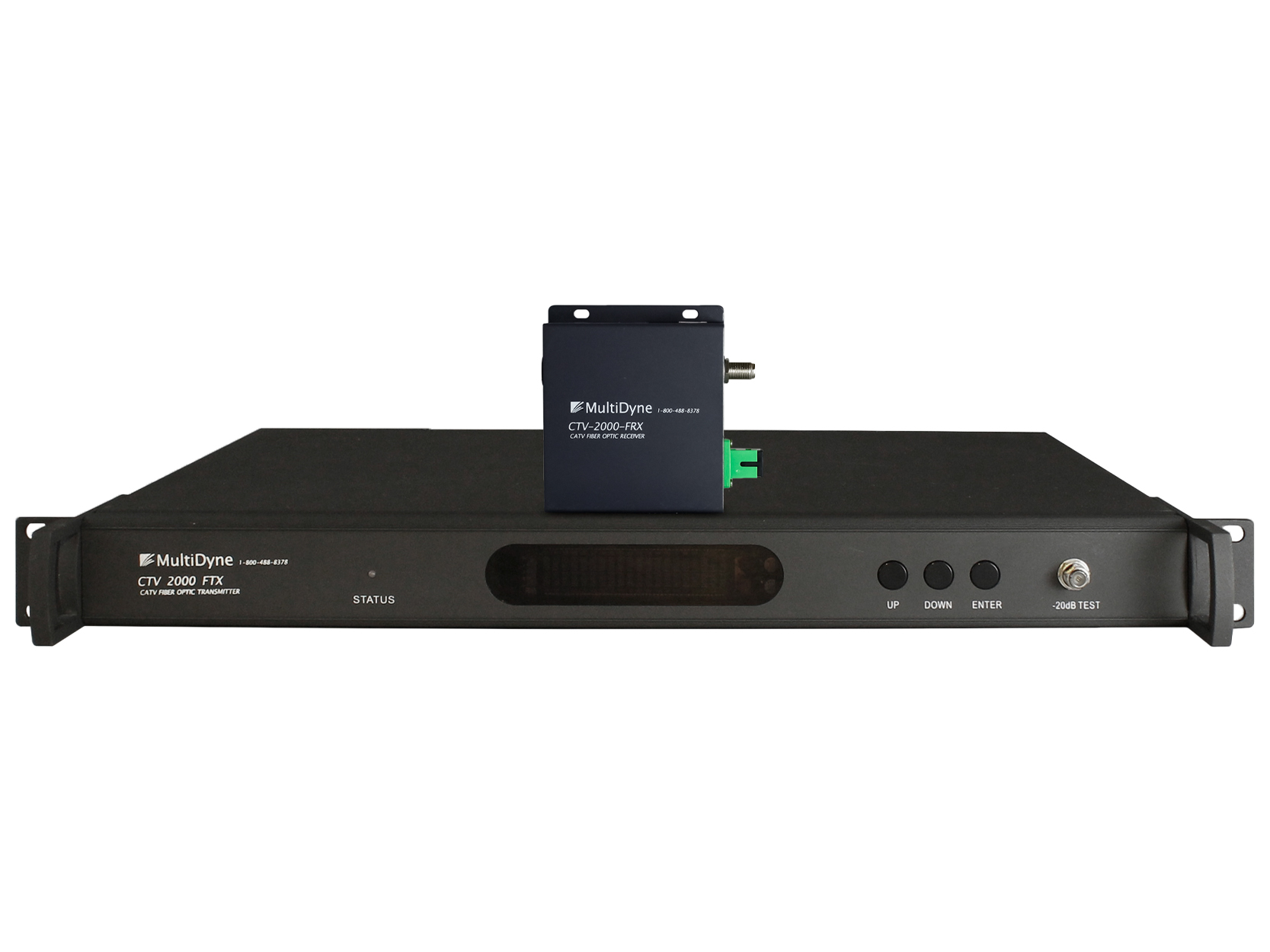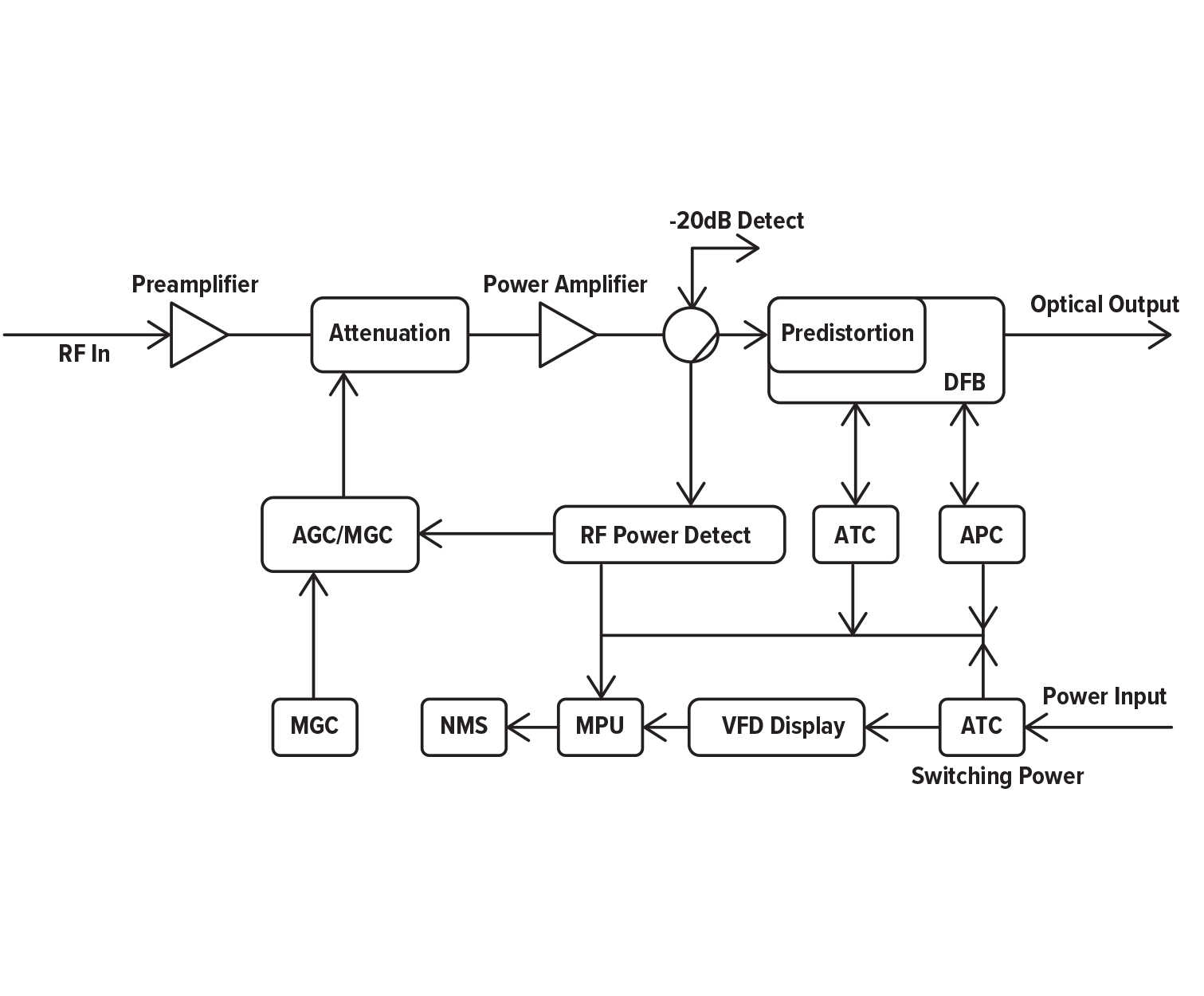 CTV-2000
45~862MHz CATV Forward Path Transmitter & FTTH CATV Optical Receiver.
CTV-2000 series 1310nm transmitter is primarily used for CATV, 110 channel video signal, digital TV signal, telephone voice signal and data signal, long-distance fiber transmission. The transmitter utilizes a high linearity DFB laser, RF power digital automatic process technique, along with RF pre-distortion circuit. The built-in microprocessor monitors the transmitters working status and automatically ensures optimum performance. All materials used in CTV-2000 optical transmitter meet RoHS requirement.
The CTV-2000 series CTV-2000-FRX Optical Receiver is designed for FTTH broadband analog or digital CATV services. Working at extremely low optical input power, CTV-2000-FTX still generates excellent CATV signals.

FEATURES
Low Noise High Linearity Ortel-Emcore Cooled DFB Laser
GaAs Technology Up To 1000MHz (typical 862MHz)
RF Power Digital Automatic Process Technology Control the Laser Driving RF Power Level Automatically, According to RF Signal Level and Channels, Ensuring the Best C/N, CTB and CSO
Excellent Pre-distortion Technology Improves CTB, CSO and C/N
Built-in Microprocessor Accurately Monitor Laser Output Power and Temperature.
Front Panel VFD Displays the Status Parameters and Function Message
19" 1RU Standard Rack With RS485 and RS232 Ports For Remote Monitor and Control
SNMP Network Management Optional
RoHS Compliant