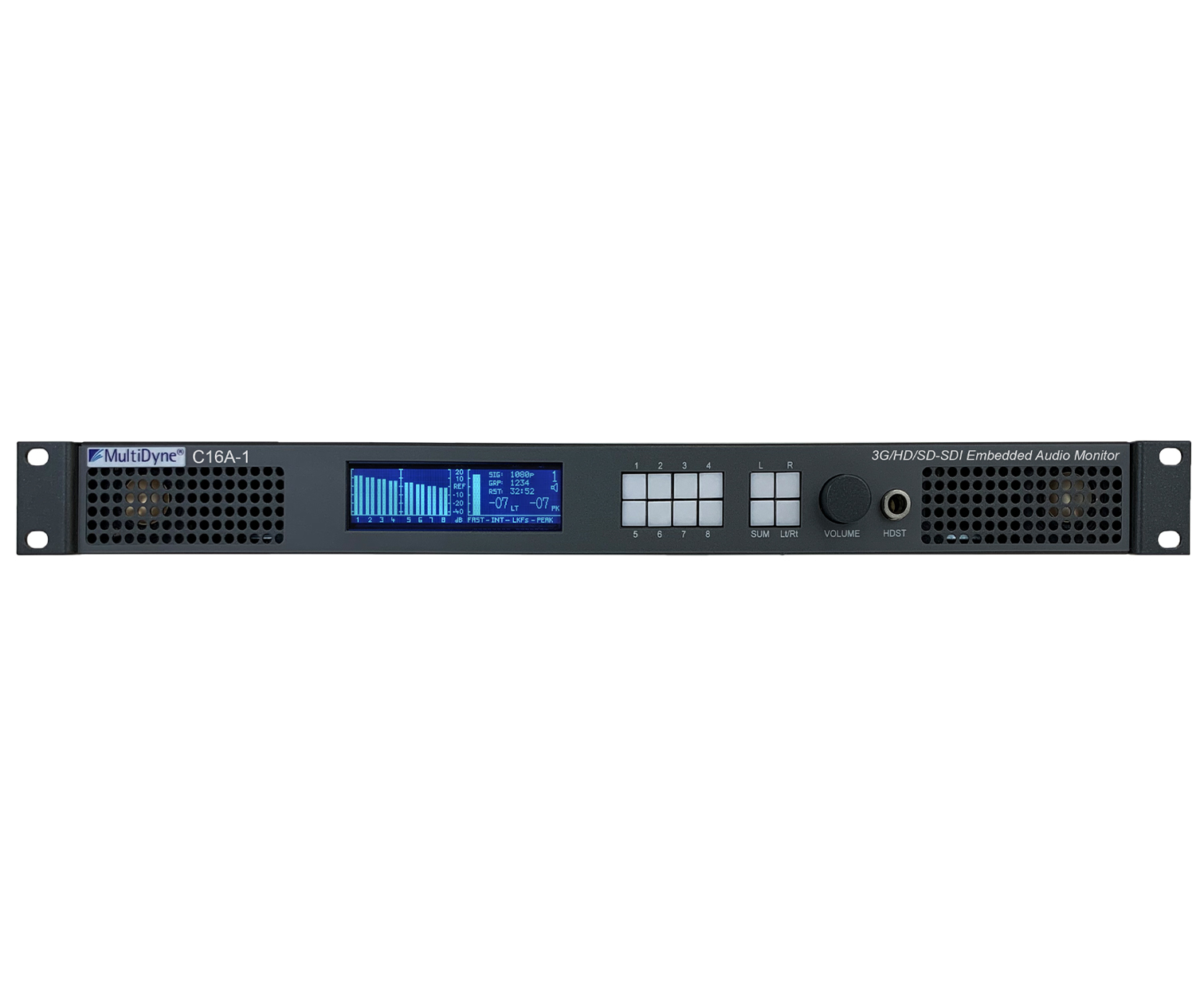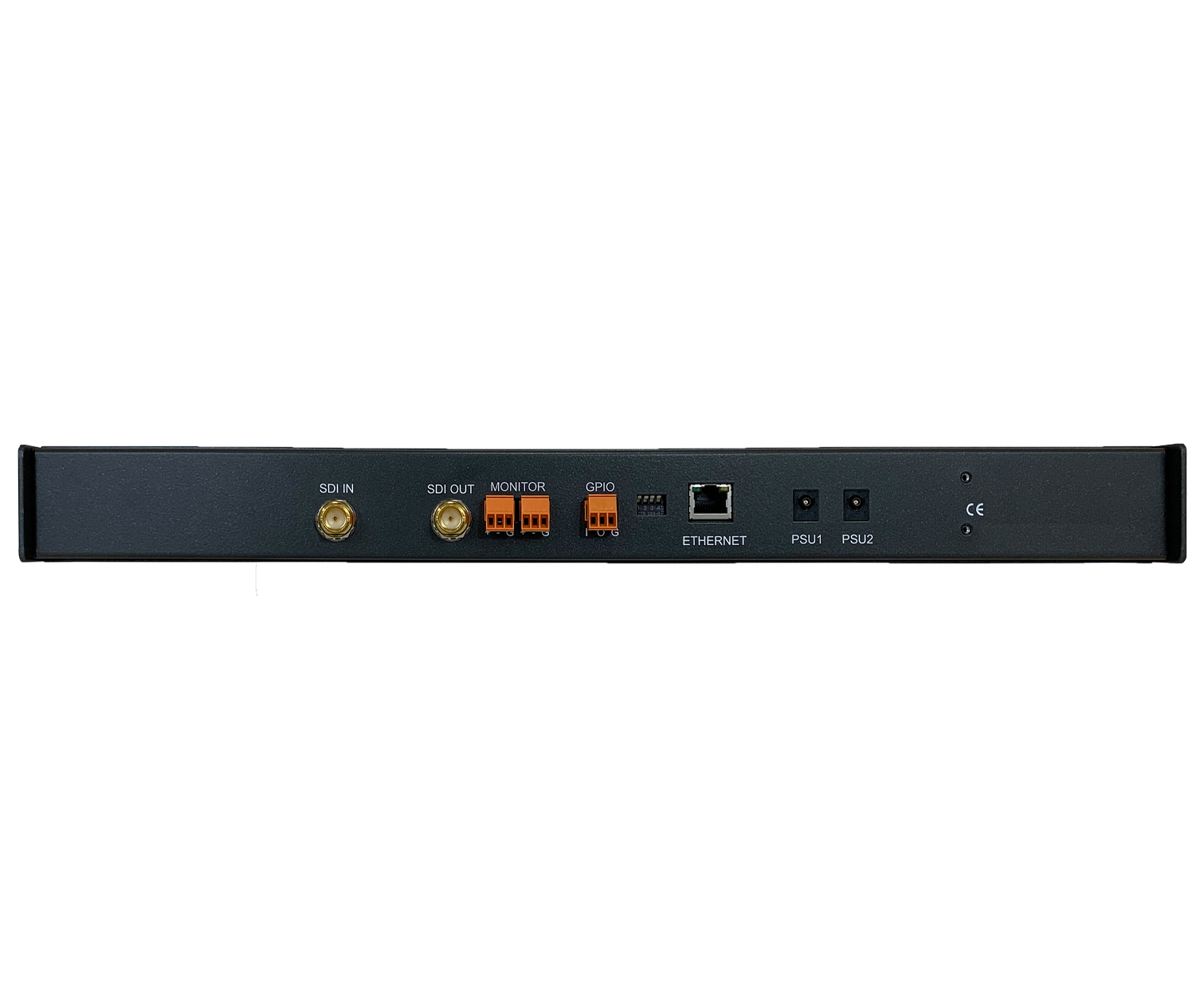 C16A-1
3G/HD/SD-SDI Embedded Audio Monitor
C16A-1 is a compact and lightweight 1 RU 16 Channel SDI embedded audio monitoring system that provides visual and aural monitoring of all 16 channels of audio from an SDI signal on a 75 Ohm BNC connector.
A large vacuum fluorescent display located on the front panel displays the audio on 16 bar graph VU/PPM meters, additionally, the C16A-1 provides ITU1770-3/1771 measurements. SDI signal status, group audio presence and a reset timer for the LKFS meter are also visible on the display.
With simplicity in mind, the C16A-1 has been designed with an intuitive user interface to allow for easy access to the signals and information you need to monitor. Twelve illuminated pushbuttons allow for intuitive channel source and mode selection for on the fly monitoring.
A high-quality military spec rotary shaft encoder is used to provide volume control with a unique push to mute function. Also located on the front panel is 1/4" jack for use when headphones are required. The C16A-1 internal speakers will automatically mute once a headset has been detected when plugged in.
One 3G/HD/SD-SDI signal can be connected to the BNC on the rear panel while a reclocked output is provided. Two 3-Pin terminal block connectors also provide a stereo monitor output. This monitor output follows the signal that is being monitored on the internal speakers. The front panel volume control can also be used to control the monitor output by placing a jumper on the GPI connector.
An Ethernet port located on the rear panel allows the operator to connect to the unit using the free openGear dashboard software application. This unique feature provides future software upgrades, and access to a really nice 4 band equalizer to tune the audio to your liking.
The C16A-1 is powered by an external power supply that is included with the unit. There is also a second power input connector for those applications where optional redundant power supply may be desired.
More CENSUS Series Products