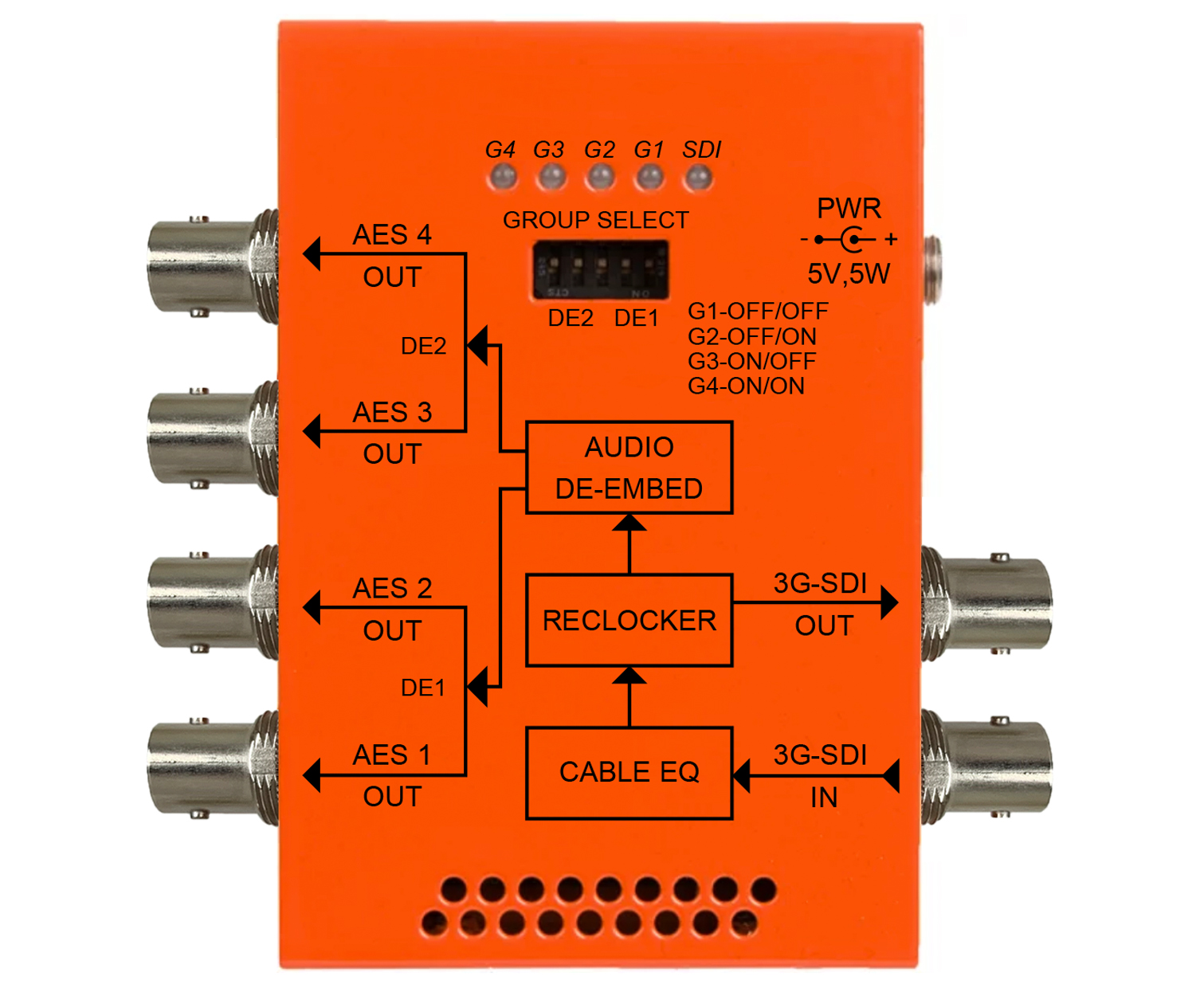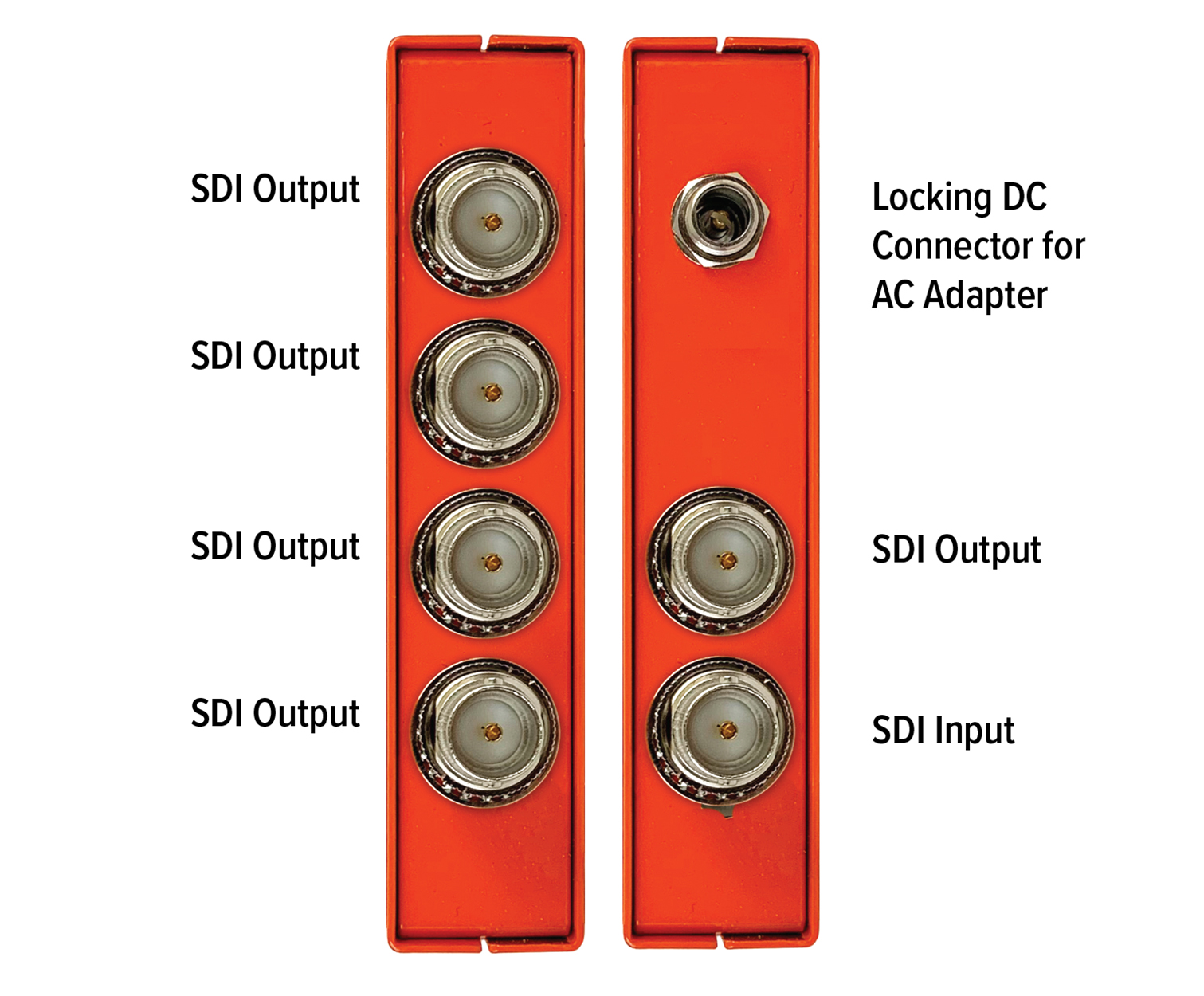 NBX-DE-4AES-3G
3G/HD/SD-SDI Audio De-Embedder 4 AES/EBU Outputs
The NBX-DE-4AES-3G from MultiDyne provides a cost-effective miniature solution to demux four AES/EBU digital audio signals from a 3G/HD/SD-SDI signal.
The NBX-DE-4AES-3G accepts one SIDE signal and provides one reclocked SDI output on BNC connectors. The four DIP switch assignable AES/EBU outputs are also provided on BNC connectors.
A dual-color LED indicator provides an SDI signal status indication. A green LED indicates the unit is locked to a valid SDI signal while a red LED indicates a valid SDI signal is not present at the input.
When illuminated green the four LED's labeled G1, G2, G3, G4 indicate that AES/EBU audio is detected in those groups and is available to be de-embedded. If the LED is not illuminated this indicates that audio is not resent in the respective group.
Power to the NBX-DE-4AES-3G is provided by an external AC Adapter with a locking DC connector supplied with the module.
Features
Excellent Value
Compact Size
Rugged Steel Enclosure
Highest of Quality Components
Applications
Live Broadcast
Arenas and Stadiums
Shared Control Rooms
Campus Facilities
More NanoBriX Series Products