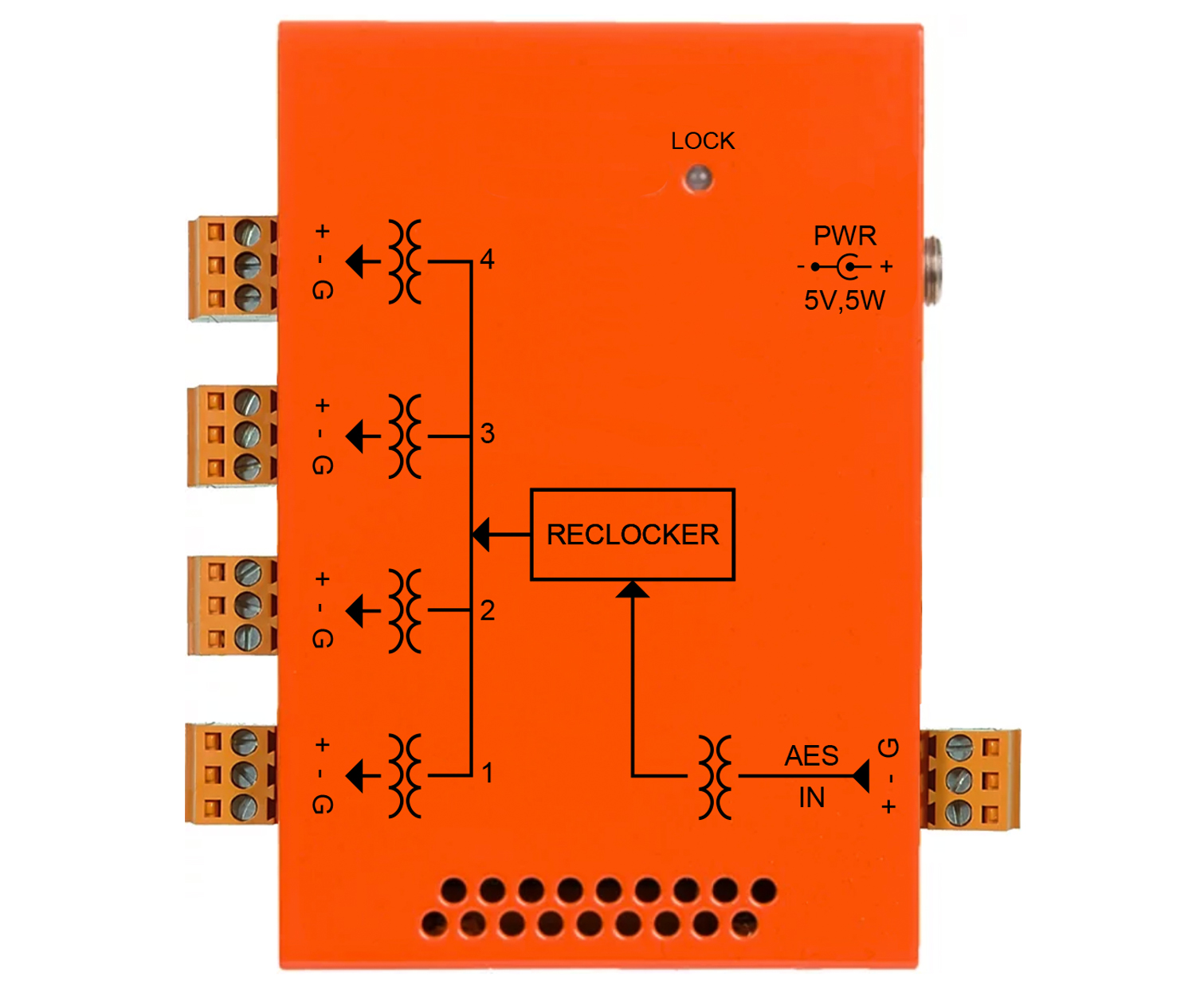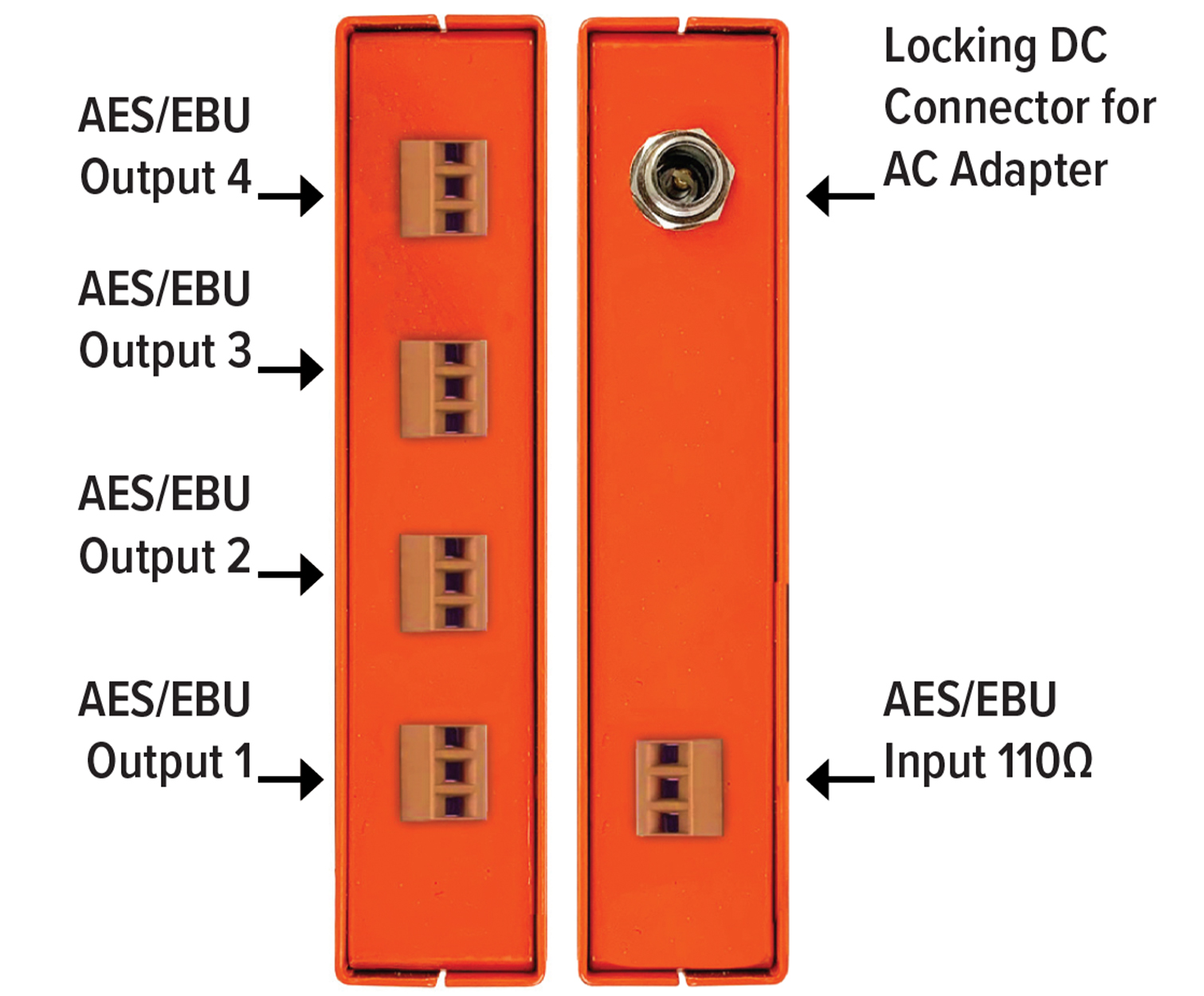 NBX-DA-1X4-AESB
AES/EBU 1x4 Reclocking Distribution Amplifier - 110 Ohm Balanced
The NBX-DA-1X4-AESB is an AES / EBU reclocking distribution amplifier designed for broadcast use. It provides 4 copies of the incoming balanced AES/EBU signal on pluggable 3 pin terminal block connectors.
The NBX-DA-1X4-AESB supports audio sampling frequencies from 32kHz to 96kHz. Cable equalization and reclocking techniques enable the NBX-DA-1X4-AESB to recover the incoming digital audio signal reliably.
A dual-color LED will illuminate green indicating the NBX-DA-1X4-AESB is locked to a valid AES/EBU input signal or the LED will be illuminated red showing the unit is powered but not locked to a valid input signal.
The NBX-DA-1X4-AESB has a rugged solid steel powder coated chassis and is powered by an external AC adapter with a locking DC connector supplied with the module.
Features
Excellent Value
Compact Size
Rugged Steel Enclosure
Highest of Quality Components

Applications
Live Broadcast
Arenas and Stadiums
Shared Control Rooms
Campus Facilities
More NanoBriX Series Products