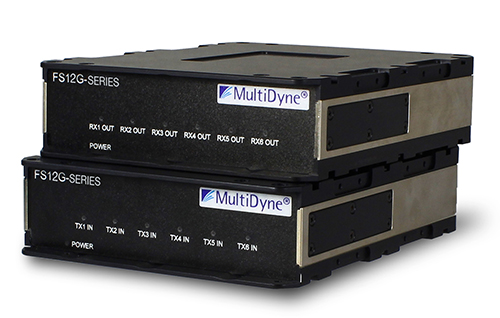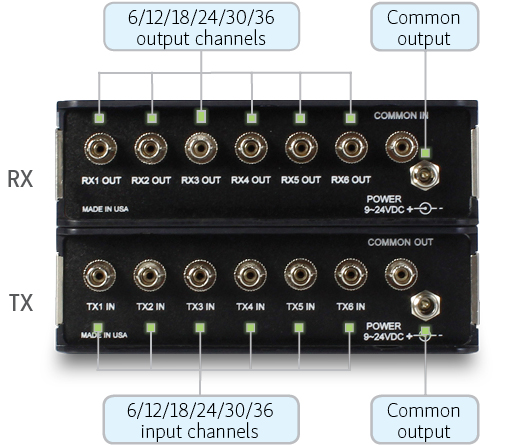 FiberSaver 12G
Fiber Multiplexor - Wavelength Remapper
The FiberSaver Series helps engineers send and receive more optical signals over fewer fibers. When fiber is limited in metropolitan areas, stadiums and facilities, it can be a challenge or even impossible to get every optical signal on a CWDM wavelength for single fiber transport. The FS12G-Series offers wavelength ignostic inputs, giving the ability to multiplex any digital optical signal over one fiber in either direction.
For example, a user can deploy one strand of fiber and have 9 SMPTE cameras at one and their 9 CCUs at the other or take the fiber from a distant HD transmitter and combine it with several optical matrix outputs in an OB van.
Available with up to 36 channels in 1RU with increments of 6 channels, the FS12G-series offers scalable and cost-effective solutions in most cases when compared to running new fiber.
Also, the FS-12G-Series is inherently an optical repeater, since each signal is internally relaunched in its appropriate wavelength, affording extended distances of up to 80K with the ability to configure the fiber to run in either direction.