SatLink SL-2150
A Range of Options to Suit a Variety of Installations.
The standard link utilizes a high performance DFB laser, but for less demanding short haul applications, a lower cost FP laser option is available. For installations where the number of cross site fiber connections is limited, the complete ITU range of CWDM transmitter wavelengths is offered allowing up to 8 channels to be carried on one fiber. Optical connector options include ST, LC, FC, or LC APC.
The SL–2150 is an L–Band RF to optical fiber signal conversion module based in a standard 1/3 of rack enclosure that takes power from either a 12V brick adapter or any source in a range from 9 to 24V DC as could be a battery. 1RU, three unit rack kit also available.
The SL–2150 L–Band fiber optic link is ideal for connecting antennas with control rooms, network operation centers or broadcast head ends. The SL–2150 links offer more than an alternative to coaxial cabling in teleport earth stations. The SL–2150 has been designed to provide very low carrier–to–noise ratio and extremely linear performance. This means a cost effective technically superior installation for the satellite signal user. MultiDyne systems have been engineered to give industry–leading performance when compared with any other fiber optic link on the market.
Only SL–2150 links have ultra wide dynamic range so that auto gain control is not required to cope with changing signal intensity caused by meteorological conditions. A range of options to suit a variety of installations is offered, such as 75.
L-Band RF 950-2150 Mhz to optical fiber signal conversion
Up to 50Km range using DFB optics, Fiber Perot optics optional
9 dB RF gain from FTX to FRX
20 dB Noise Figure
LNB power up to 400mA
Long Line Compensation (LCC) feature for LNB power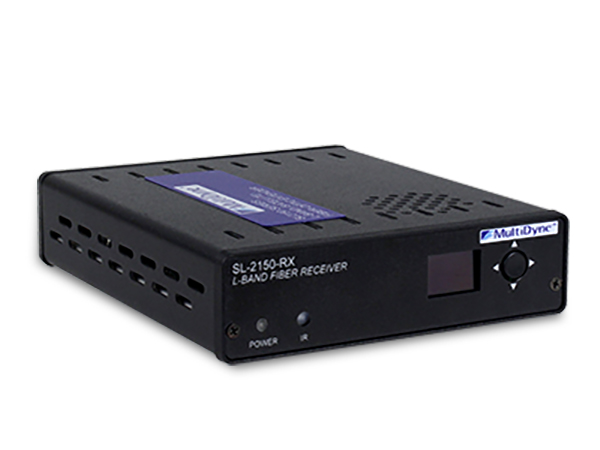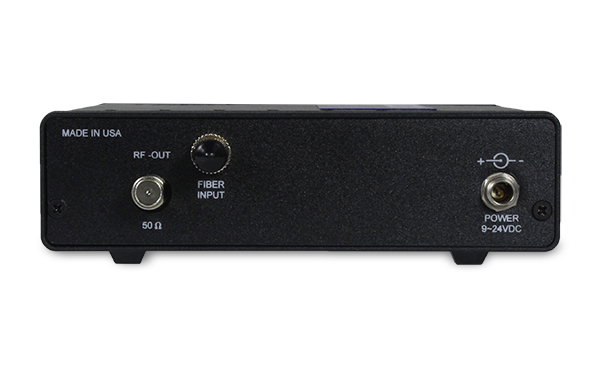 RELATED PRODUCTS
More RF Fiber Transport Products